In this article we will talk about How to create a YouTube Channel . If you are just starting out with your channel, it's important to remember that the process is going to be different for everyone.  You should expect some trial and error as you learn what works best for you.  You'll find that some things work better than others, depending on what your audience wants and expects from your content.
A YouTube channel is a place where you can store all your videos. You can have one or many channels, and they're all tied to your Google account
You can also use a channel to organize and manage the videos you've uploaded to YouTube. If you want to change the name of your channel, for example, you can do that from within the channel itself.
Why choose YouTube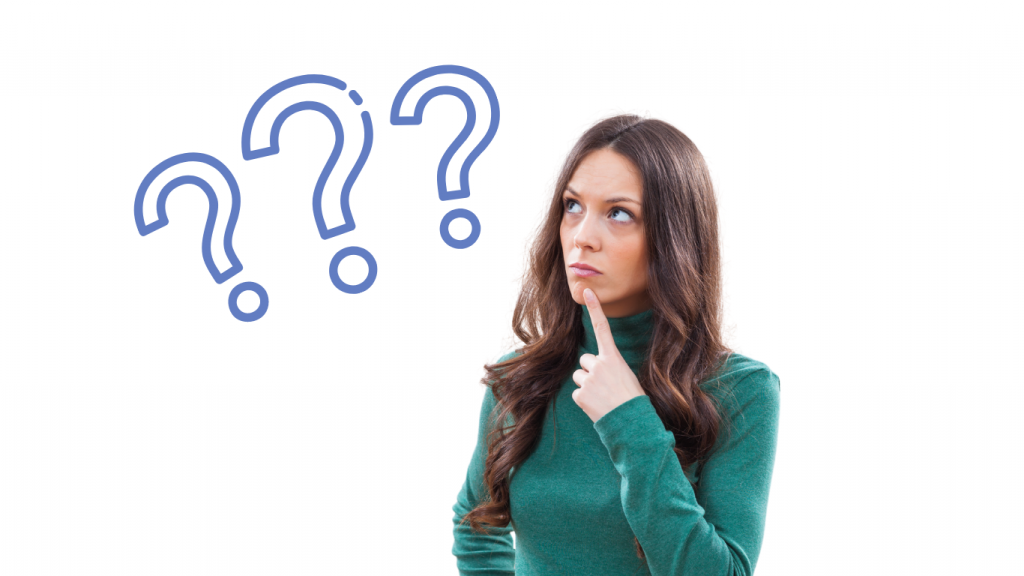 YouTube is the second largest search engine in the world, which means it's a great place to start when you want to reach new audiences.
YouTube also has an incredible number of users—1.8 billion logged-in viewers every month. That's more than double the number of U.S. cable TV viewers, and more than all other streaming services combined! It's also the second most visited site in the world, behind only Google.
With all these eyeballs on YouTube, it makes sense that people are trying to make money off of it—and that includes you! If you have a product or service you can sell, then setting up a channel can be a great way to market it.
If your business is already established and has an existing brand presence on YouTube, then you already have some content for your channel! You can use this as a starting point before moving into original content creation if desired.
Or maybe there's something else that makes sense for your brand: maybe you're an artist or musician who wants to share their work with others? You can do that too! The beauty of online video is that there isn't just one way to make money from it—there are tons!
Top 5 Reasons To Create:
Youtube Account
1. You can make money from your videos by using Google AdSense.
2. You can get more traffic or youtube analytics to your site by embedding video content on your blog or website.
3. You can upload videos and comments to other video-sharing sites or channel links like Facebook, Twitter, and Instagram.
4. You can share your videos on other social media platforms like Reddit, Digg and StumbleUpon.
5. Your videos will be indexed in search engines like Google, Yahoo and Bing so that others can watch your videos without having to visit your website first!
Making a YouTube Channel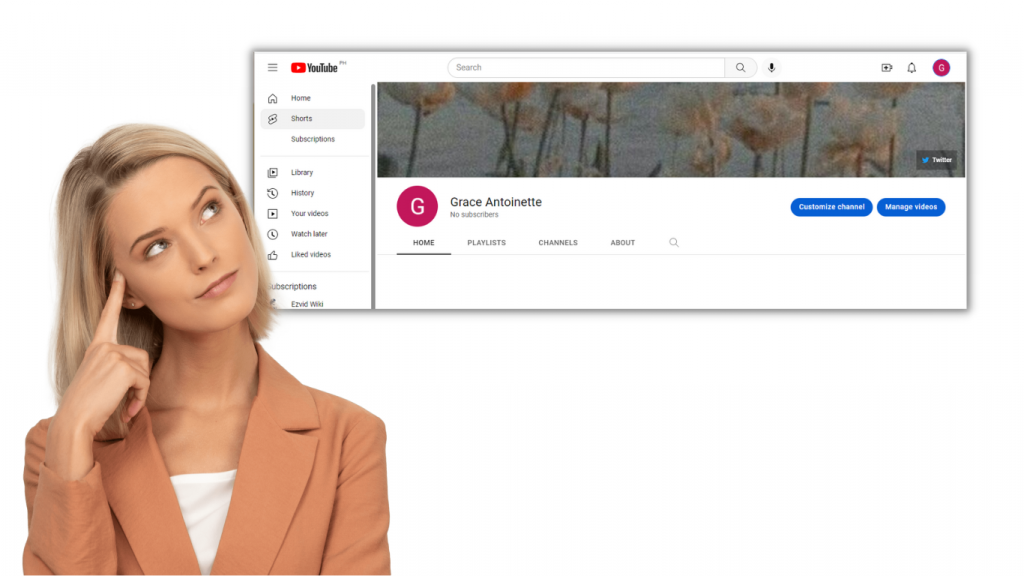 Making a YouTube channel can be a great way to build an audience, express yourself and make money! We're here to help you get started.
Creating a YouTube channel is simple. All you need to do is:
1. Open the YouTube app on your phone or tablet.
2. Sign in with your Google Account. If you don't have one yet, go to http://www.google.com/accounts and create one now!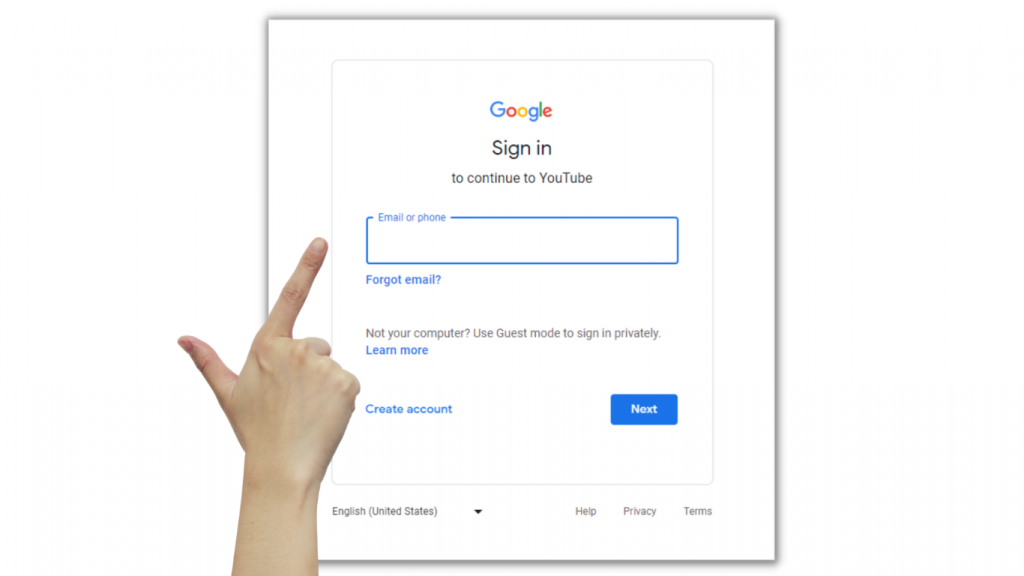 3. Create a video. You can do this by pressing the red camera icon at the top of your screen, or by tapping 'New video' in the menu at the top right of your screen. If you want to upload existing content from another device, tap 'Upload' instead of 'New video'!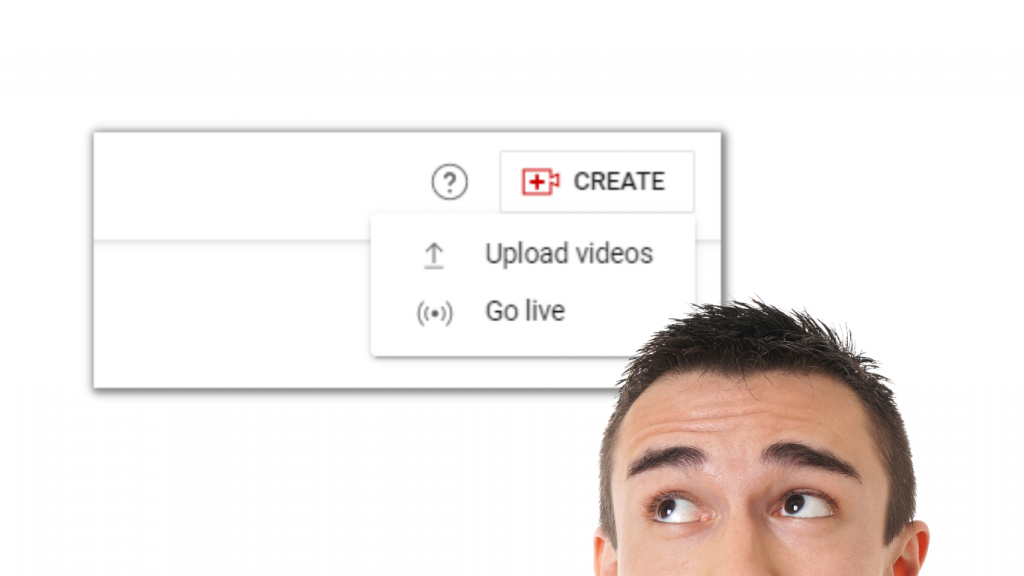 4. Decide who will see it! Once you've made a video, tap on it in the menu at the top right of your screen and choose whether you want it to be private (only visible to friends), unlisted (visible in search results but not on your channel), or public (visible everywhere).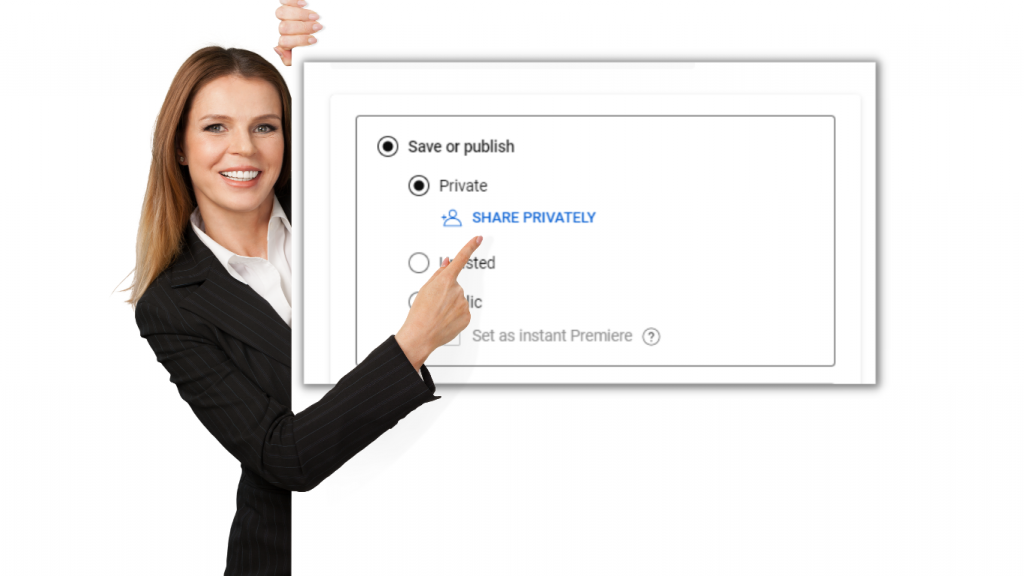 Some pointers for launching a YouTube channel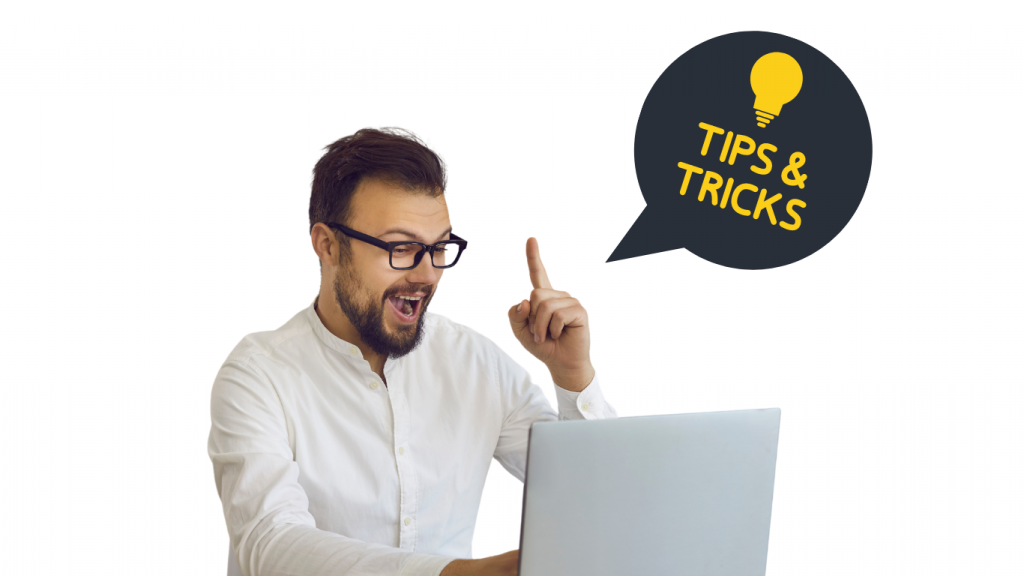 Here are some pointers for launching a YouTube channel:
YouTube is a great place to get your content in front of as many people as possible. But there's more to launching a successful YouTube channel than just posting videos. Here are some tips for getting your channel off on the right foot:
Make sure your video quality is high enough. YouTube will only let you upload videos that are 1080p or higher, so make sure your camera settings are set accordingly.
Don't forget about the audio! The sound quality of your videos should always be top-notch, or else viewers will notice and comment negatively about it. You can use an external microphone if you don't have one built into your camera, or you can use software like Audacity to edit out any noise that sneaks through during recording.
Don't forget about subtitles! If your viewers can't understand what you're saying because they don't know English very well, they'll quickly lose interest in watching more of your videos—so make sure that everyone can follow along by adding captions/subtitles in their language of choice!
To create a new YouTube channel, you'll first need to sign in to your Google Account.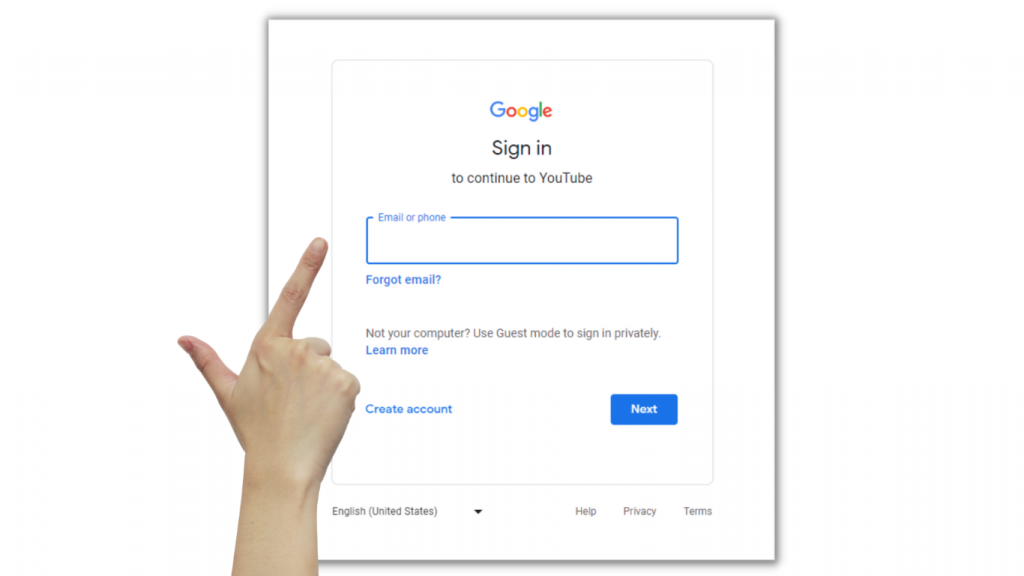 You need to sign in with your Google Account. This will link your YouTube channel to all your other Google services and make it easier to access them from anywhere.
Go to the YouTube Creator Studio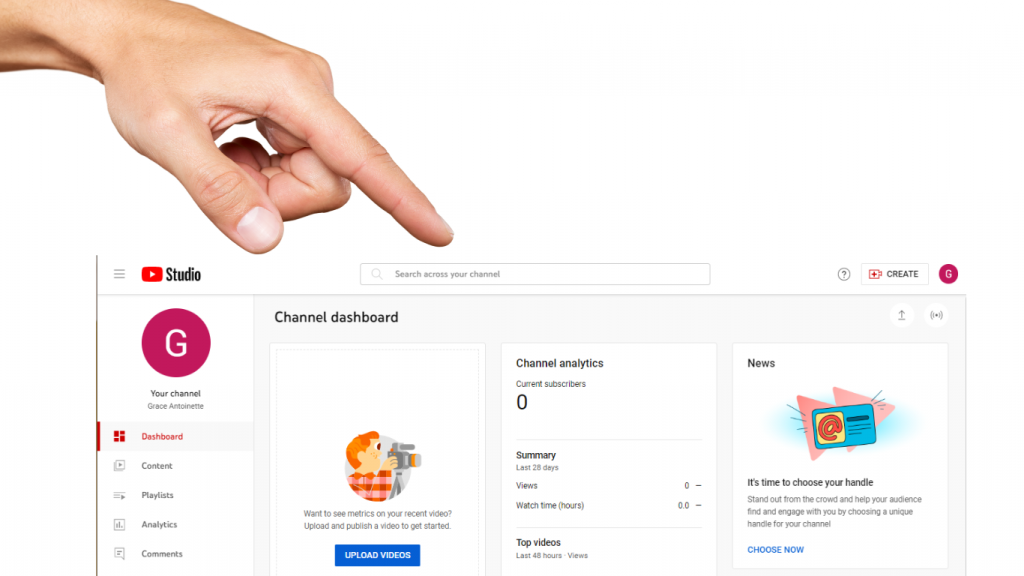 Click on "Create Channel" and then "Next".
Enter a title for your channel, and select a category for it.
Choose if you want to monetize your channel or not, and click "Next".
Choose a channel art image from the options provided, or upload your own image by clicking "Upload Image".
Click "Next".
Set up a custom URL for your channel by entering the URL you'd like to use in the box provided, then click "Save Changes" at the bottom of this page.
Making use of your Google Account, start a new YouTube channel
To create a new YouTube channel, you will need to first log into your Google Account.
If you do not have a Google Account, follow these steps
1. Go to https://accounts.google.com/Signup?service=youtube&hl=en (the link should open in a new tab).
2. Select "Create an account" from the menu on the left side of the page.
3. Enter your name and email address, then click "Next". You'll be asked for more information about yourself once you've filled out the form—no worries! You can always change these details later if needed (we promise).
4. Create an account password that's strong enough for your needs and click "Next". This password will be used whenever you sign into YouTube and any other Google services like Gmail or Drive, so make sure it's something that's easy for you to remember but hard for others to guess
5. Click "Create Account" at the bottom of the screen once everything has been filled out correctly (you can also choose to skip this step right now if you'd rather do this later)
Proceed to the Customize Channel Page
To navigate, click Customize Channel Page, go to the top of your screen and click on the icon that looks like a person in a square. This will take you to the Customize Channel page where you can edit your channel name, youtube banner, video titles, video thumbnails, basic info and customize channel button.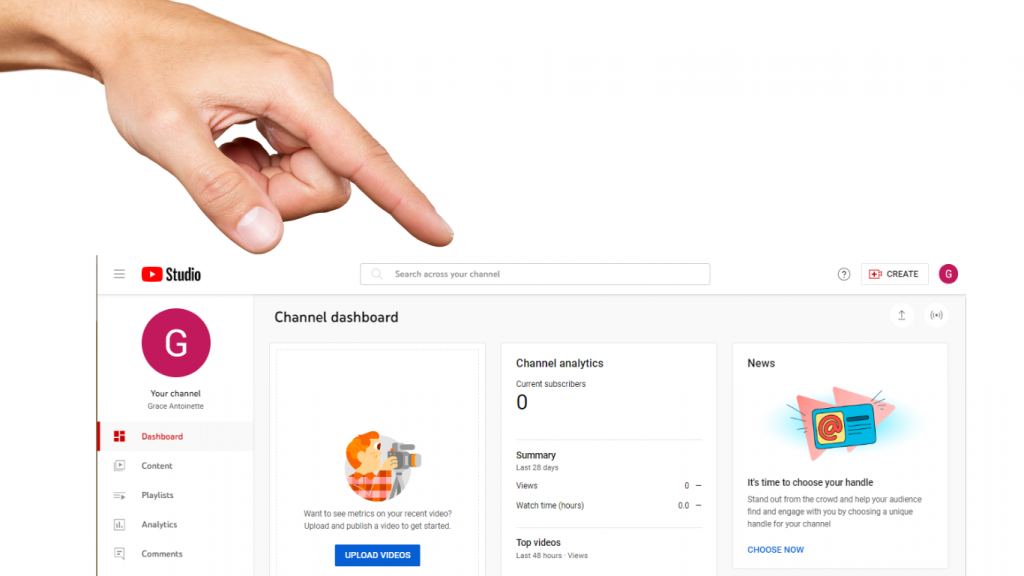 1. Go to Yotube and click on "Your Account."
2. Click on "Customize Channel" in the sidebar menu that appears on the left-hand side of your screen.
3. You'll be taken to a page where you can make changes to your account and channel name, youtube banner, video titles, video thumbnails, basic info, customize channel button and other aspects of your brand's presence.
Improve your channel's discoverability by adding some fundamental information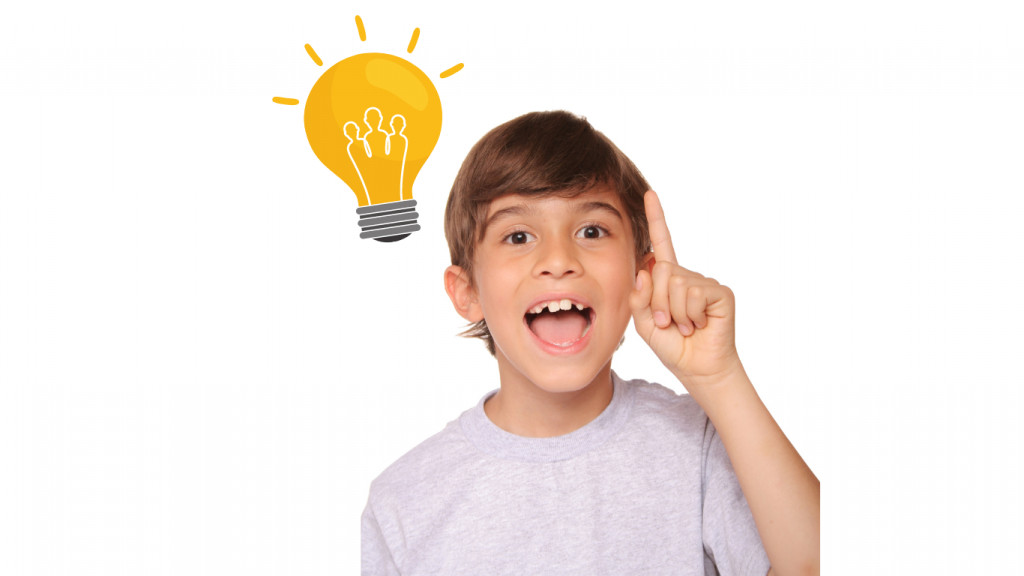 To get started, we've asked you to enter some basic information about yourself and your channel. This includes:
-Your name
-Your email address
-Your channel name (which will be visible to viewers when they visit your page)
-A short description of what you do and why people should subscribe to your channel (this text will appear under the title on your page)
Add branding components on your channel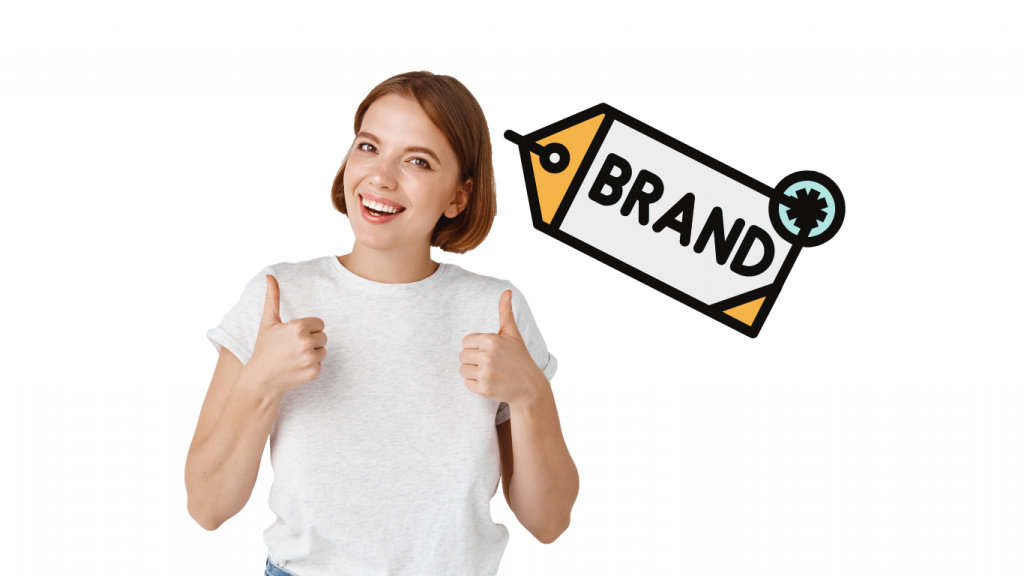 We're so excited that you've decided to upload your branding elements to your channel. We know it's a big step and we are honored that you chose us to help you with this process!
We want to make sure that your branding elements are cohesive and consistent across all of the platforms you use. To do this, we will need to send them to YouTube for approval before we can publish them on any other channels. We'll need a few things from you:
Maybe you've got some fun thumbnails for your videos, or maybe you've got a banner that goes along with the theme of your channel. But how can you make those elements more personalized? How can you make them reflect who YOU are, and what YOUR channel is all about?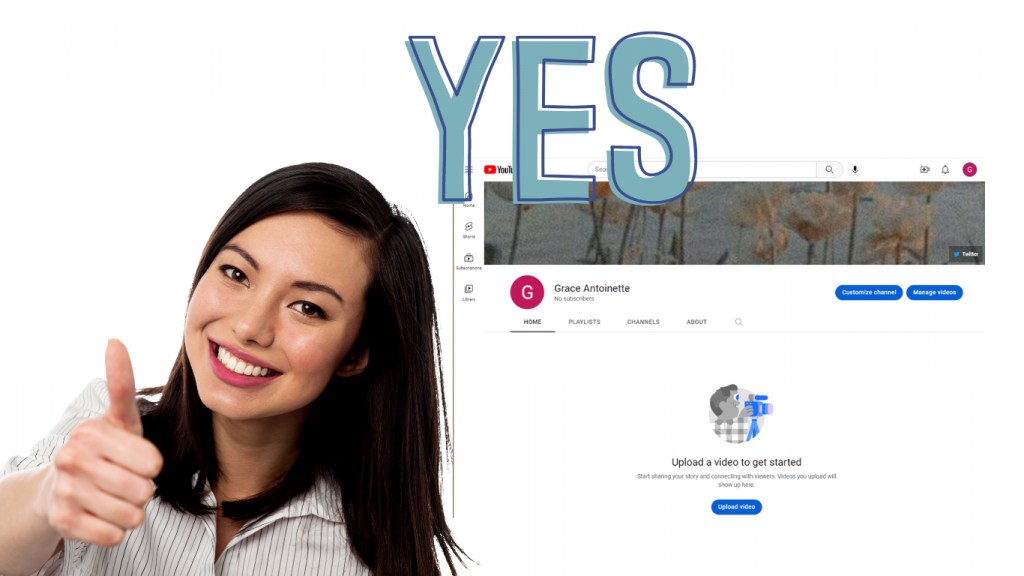 Branding elements are the things that make up the look and feel of your channel—the things that people see when they go onto YouTube, or follow the link in their favorite blog post, and come to check out your content. It can be anything from a logo to a profile picture, from a thumbnail image to an intro video.
You want people who come to your channel to see something that sets it apart from other channels—that makes them think "Aha! This is MY favorite channel!" And branding elements are one way to do that
I'm sure you've been thinking about it: you have a YouTube channel, and your channel is starting to grow. But what are you doing to make it stand out?
To upload branding elements to your channel, click on "Edit Channel" in the top right corner of the screen and then click on "Branding."
From there, you can choose from a variety of options
-Company logo
-Channel art
-Channel trailer
Profile pictures in YouTube matters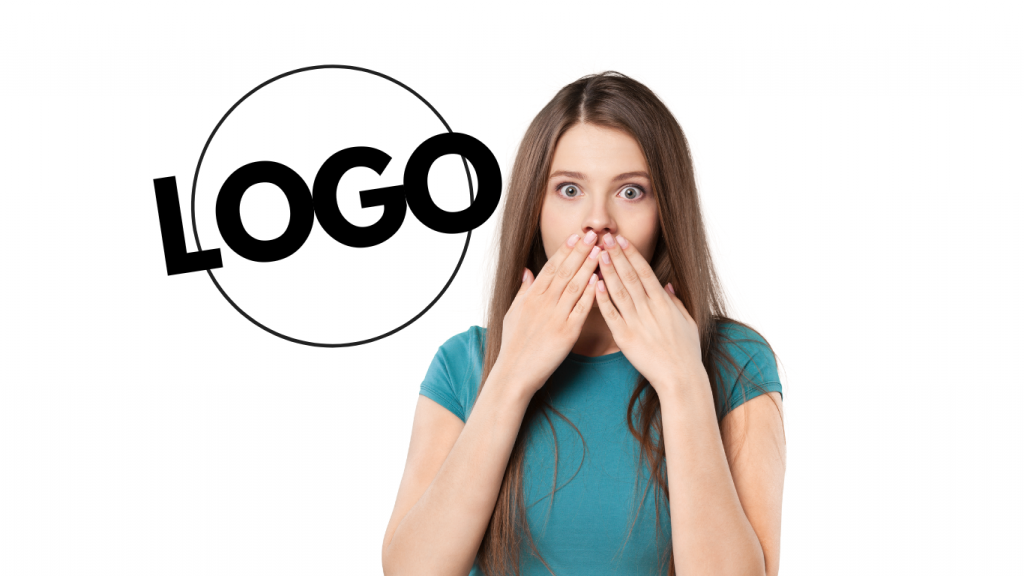 With over a billion users on YouTube, the competition to be seen is fierce. With so many people uploading content every single day, how can your channel stand out? One of the best ways to do that is by using an eye-catching profile picture for your channel.
A good profile picture will help you get noticed by viewers and search engines alike. It's important to pick one that represents your channel well and highlights what makes it unique. A good profile picture should also show off the type of content you create so that new subscribers can easily find their way into your videos.
A banner Image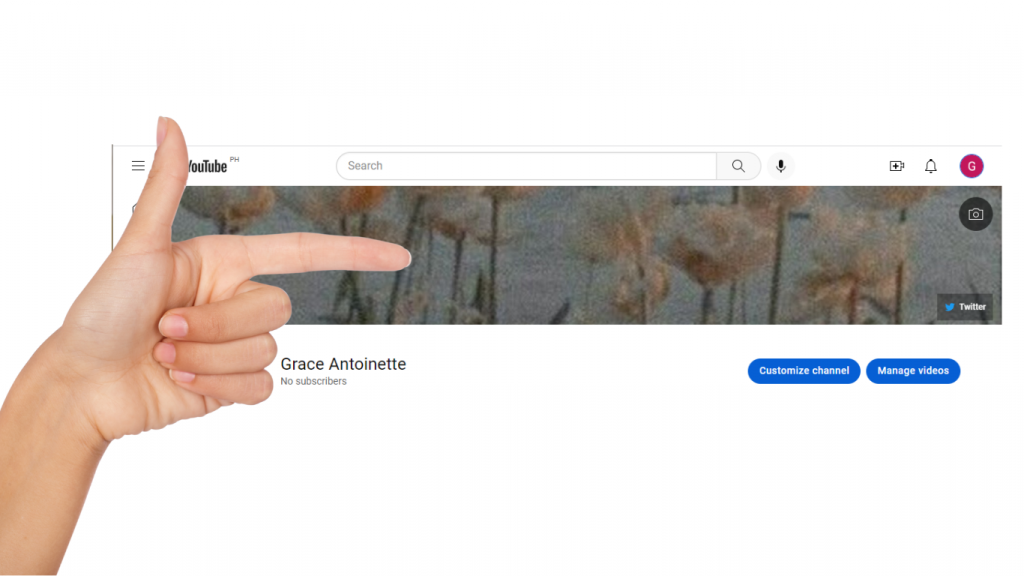 The banner image is the first thing that viewers see when they watch your video. It's important to use a high-quality image that will catch their attention and make them want to watch your video.
Video Watermark
Video watermarking is a process where we can add a hidden code to the video that will not be visible to the naked eye. This code will be there on the video, but it will not interfere with the quality of your video.
This code is used to identify who created the video and it can also be used for other things such as adding links or embedding tracking codes. If you are looking for ways to protect your videos from being stolen this is one way to do that.
Make your more complex layout options your own
Want to take it up a notch? Customize your more advanced layout options to make your site look exactly how you want it.
You can customize your more advanced layout options by:
-Selecting the number of columns in your grid
-Choosing a responsive breakpoint (mobile, tablet, desktop)
-Selecting how many columns are shown on each page
Include videos and make them search engine friendly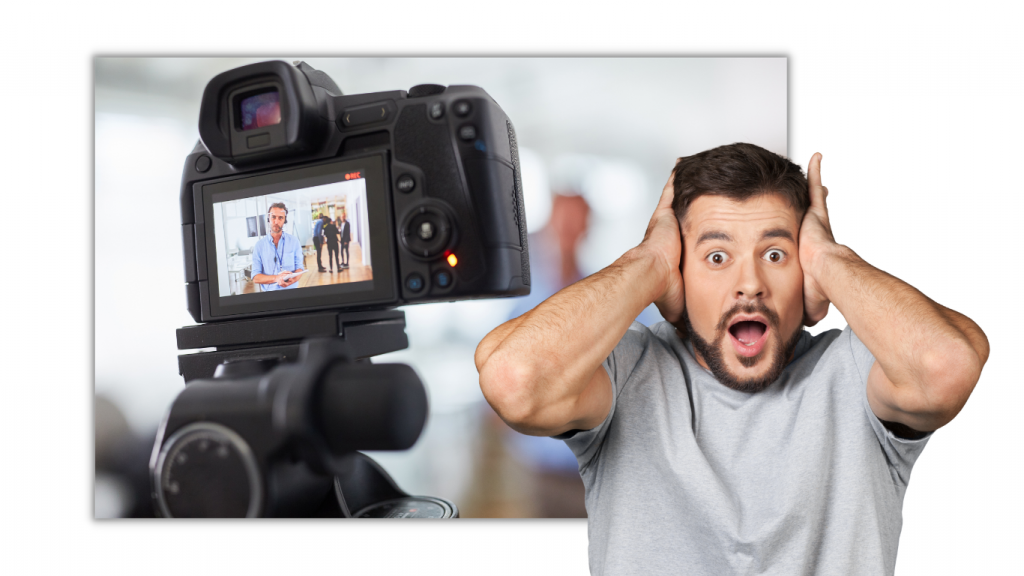 Now it's time to start adding videos on YouTube. You can do this by clicking the Add Video button in the top right corner of your screen, which will open up a new window. In this window, click on Upload Video and then choose the video file you want to upload.
When you're done uploading your video, click on the dropdown menu next to Share Settings and select Public. This will allow anyone to view your video!
Next, go back to YouTube and click on your newly uploaded video. This will take you to its page within YouTube where you can edit its title, description, tags and privacy settings. Click Save Changes at the bottom of this page when you're done editing these options. You can also change who has access to your video by clicking Change Permissions under Permissions & Settings at the top of any page after logging in as an administrator (you'll have to be logged in with someone who has access first). If a user is not logged in when viewing a video with restricted permissions then they will only see content from channels they subscribe to or from searches that include their interests.
Generate a channel trailer for brand-new website visitors
Creating a channel trailer in your Youtube is important because it's the first thing that viewers see when they're scrolling through their options. It's a way to get them interested in your channel, and to give them a taste of what they can expect
It's also an opportunity to show off your personality and brand identity—make sure you're putting your best face forward!
A channel trailer is a short preview of what to expect from your Youtube channel. It's the first thing viewers will see when they click on your page and it can help them decide whether or not they want to subscribe. That means if you want to get more subscribers, you should definitely consider creating one!
Here are some reasons why we think that creating a channel trailer in your YouTube is important:
1. It shows potential subscribers what type of content they'll find on your page (and whether or not they'll like it).
2. It can help your channel stand out from others by showcasing its personality or unique selling point.
3. It gives viewers an idea of what kind of videos you're going to make so they can decide whether or not they want to watch them!
Upload fresh videos frequently
The best way to get your video seen is to upload it to as many platforms as possible. This is why we recommend uploading your video at least once per week, if not more often.
You can also use a service like [service name] to help you manage all of your accounts and make sure that you're posting consistently.
Make sure you're uploading new videos consistently. If you don't, your audience will forget about you and move on.
And make sure to keep your content fresh! If your last video was about cats and this one is about dogs, then people will be disappointed in the lack of feline content.
We know you're busy, but we also know that your audience really loves to see new content from you. Please, please upload new videos consistently so that we can keep all of the information in one place for them!
Why we need to actively Promote your YouTube channel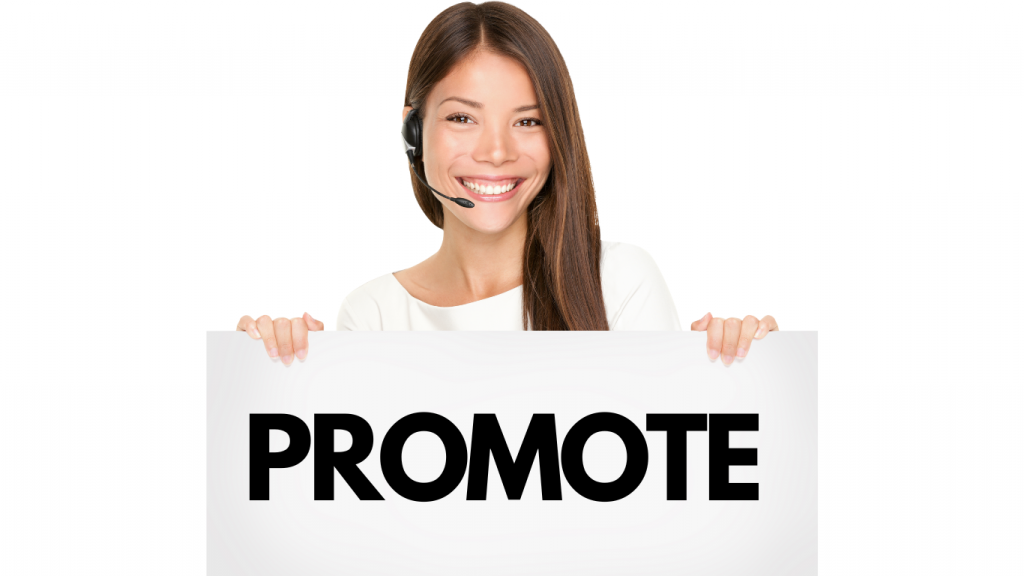 If you want to make money from your YouTube channel, there are two things you need to do: create content that people want to watch and promote it on social media.
Creating content that people want to watch is the easy part; it's what we're all here for. But promoting your YouTube channel isn't as easy as just tweeting out a link. It takes time and effort to build up an audience on social media—and if you don't have an audience, no one will ever see your videos!
That's why we created [product name]. As soon as you sign up for [product name], we'll start posting links to all of your videos on Facebook and Twitter so that more people can find them. We'll also use our proprietary algorithm to find related videos that we think our users might like, so even if your video isn't about something they're looking for right now, they might still click through and check it out anyway!
Whether you've been making videos for years or are just starting out today, our platform will help you grow your audience and make more money from them.
YouTube is the second largest search engine in the world, so it's a great place to promote your content. But in order for people to find your channel, you need to actively promote it.
There are a couple of ways to do this:
1. You can create a YouTube channel trailer that tells people what kind of content you're going to be posting on your channel and why they should subscribe. This is like an ad for your channel that gives people an idea of what they're signing up for.
2. You can share links to your videos across social media platforms like Facebook and Twitter. This will get more people involved with what you're doing on YouTube even if they don't have accounts there themselves!
Create a successful YouTube channel right now.
You've heard the phrase, "Follow your dreams," right? Well, it's time to do just that.
There are so many YouTubers out there who have made it big—and they didn't do it by chance. They worked hard, they found their niche, and they kept going until they made it happen. But how did they know where to start? How did they know what it would take to make their dreams a reality?
You're going to learn all of that right here—in this course!
In this course, we'll cover everything you need to know about becoming a successful YouTuber today: how much money you can make, who your audience is (and how to find them), what equipment you need and where to get it… even how to build relationships with potential sponsors so that when you're ready to start making money from your channel, you have some options already lined up.
You're going to learn everything from A-Z: from setting up your YouTube channel for success; finding inspiration for videos; creating content for YouTube; identifying your target audience and building an audience around them; creating brand consistency across all platforms (including social media); establishing yourself as an authority figure in
With the right knowledge and guidance, you could have your own channel up and running in no time!
We can help you get started by providing you with a step-by-step guide to creating your very own YouTube channel. We'll show you how to choose the right name for your channel, how to set up an account, and how to start uploading videos.
We'll also give you some tips on what type of content works well on YouTube, as well as some ideas for how to market yourself once your channel is live.
Finally, we'll show you how to make money from your videos so that you can start earning money from something that's fun!
Conclusion 
In this guide, we've covered some of the most important steps you need to take to create a successful YouTube channel. We've talked about how to choose a name for your channel and what kinds of keywords you should use in that name, as well as how to create an effective channel description. We've also discussed the importance of making sure your videos are optimized so they show up in search results, and we've looked at some specific tips for creating highly engaging content and creating great thumbnails. Finally, we provided you with a list of resources where you can find more information about how to optimize your channel for success.
Now that you've read this guide, it's time for you to go out there and get started!