In this article, we will discuss how Facebook publishers can drive the majority of the audience to view on Youtube.
The main reason why people watch YouTube videos is because it is easy to search for the content. If a user searches for a particular topic, they will be able to view the relevant videos. This makes it easier for them to find what they are looking for.
Another reason why people prefer watching videos on YouTube is because of their quality. It is true that some videos on Facebook are high in quality but there are also many low-quality videos out there which do not look appealing at all. However, you can get rid of this problem if you start uploading your videos on YouTube rather than just sharing them on social media platforms like Facebook and Twitter etc.
This will help you drive majority of audience towards your channel and make sure that they stay engaged with your content in order to make them come back again and again so that they can see more updates from their favorite YouTubers!
How to drive your Facebook audience to Youtube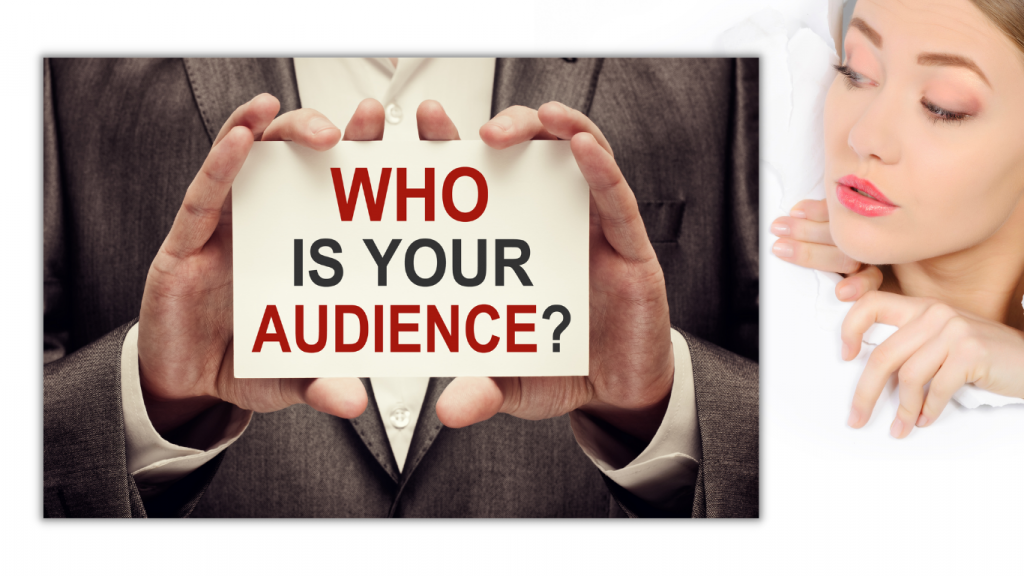 If you're looking to drive more traffic to your YouTube channel, here are a few tips!
First, it's important to know that Facebook and Youtube are not the same thing. So don't treat them as such.
Youtube has its own algorithm for ranking videos and determining which ones are shown in the feed. This is different from Facebook, where the algorithm is based on engagement and relevance.
While you can share your Youtube videos on Facebook and vice versa, it's best to focus on one platform at a time. If you're using both platforms, make sure they have similar audiences.
If you've been using Facebook as your main platform, try posting a link to your Youtube video in your status updates along with an eye-catching image or caption that will encourage people to click through. You can also try targeting specific groups of people by using keywords in your post's text or targeting an audience directly through ads (note: this may cost some money).
Have you noticed that Facebook and YouTube videos are not treated the same way?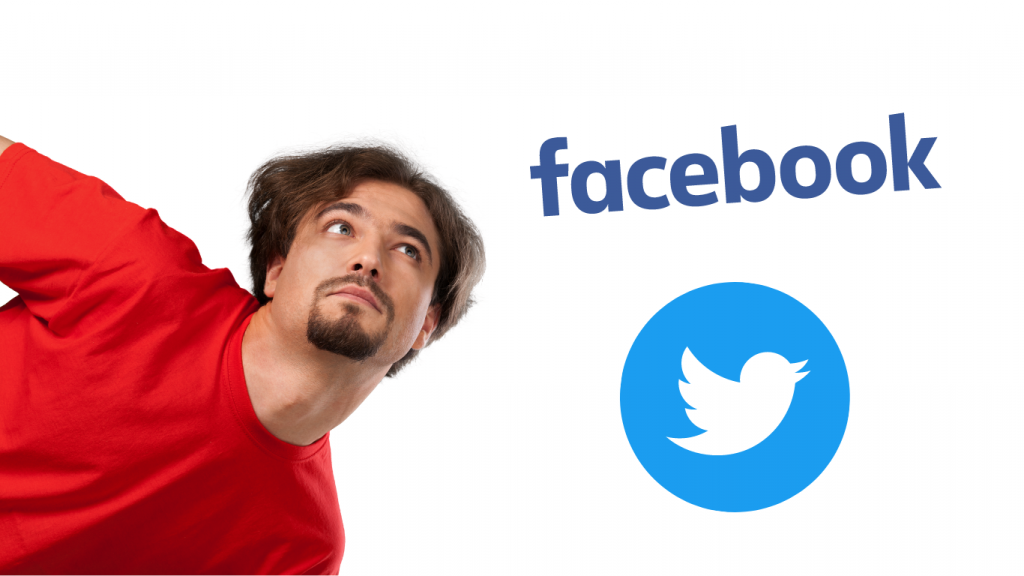 Facebook search engines only give you natively posted videos of a small amount of real estate in the News Feed Facebook followers, while it treats YouTube videos as full-fledged posts.
This means that on Facebook post, your live video will be harder to find by viewers. They'll have to scroll past other posts to find them and watch them.
On YouTube, however, your videos will be easily accessible by YouTube audience because they're displayed to promote your YouTube account on full screen and can be watched without having to click any buttons or scroll down at all ,regardless of the video length.
See the comparisons below:
Facebook video posted from YouTube Account :
The video is uploaded to facebook directly, and you can choose which audience to share with.(friends, public, or custom).
You can add a caption and tags to the post.
Native Video Uploaded on Facebook:
The video will be uploaded to Facebook as an MP4 file. You cannot add captions or tags.
Easiest way to get more YouTube subscribers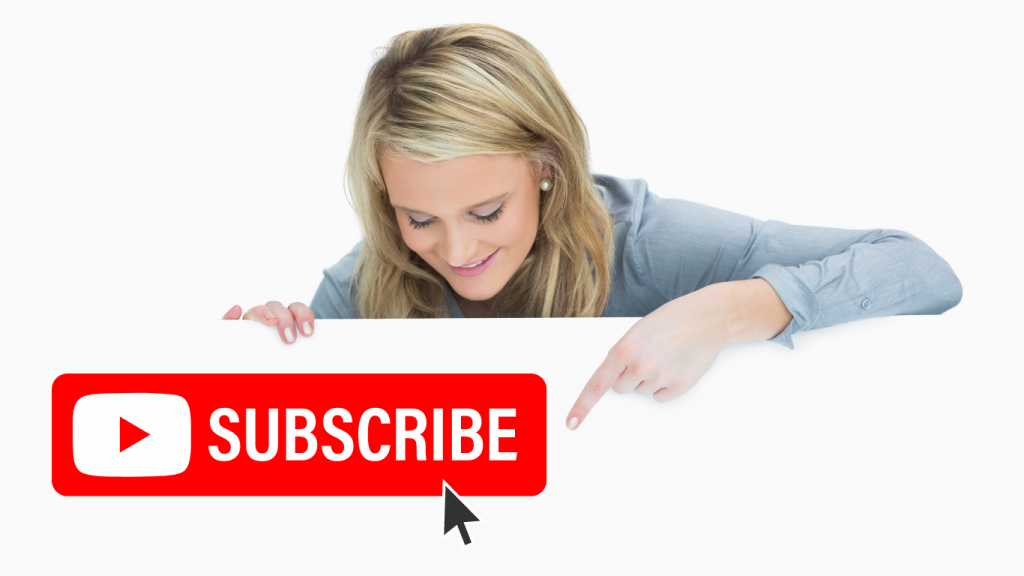 YouTube is one of the most popular social media platforms with over 1 billion users worldwide and is still growing at a rapid pace. The platform has become such a big deal that even celebrities are making their own YouTube channels to share their experiences with fans in Facebook pages , Facebook live videos, blog post and other social media sites.
With so many people using YouTube channel, it's no wonder why there are so many YouTubers out there creating relevant content on a daily basis and earning money from ads or other sources like brand deals. Regardless of whether you're looking to make money off your channel or just want some extra exposure, there are several ways you can increase your subscriber count on YouTube.
Create good content: This might seem like an obvious tip but it's definitely worth repeating because it's the most important thing you can do for your channel growth. Good content means having quality videos with good lighting ,video content reigns supreme, audio quality, video thumbnails and an interesting premise that keeps viewers engaged until the end of each video (if possible). If you don't have any experience editing videos yourself then consider hiring Video creators someone who does this kind of work regularly so they know what they're doing when shooting best performing videos.
Best way to promote Your YouTube channel on Facebook
The best way to promote Your YouTube Channel on Facebook and other social media channels is to build a connection with your audience. The more relevant videos the more videos viewers you connect with, the more they will want to watch your videos category and this will help increase the number of direct viewers in all your channels.
1. Upload your videos to Facebook.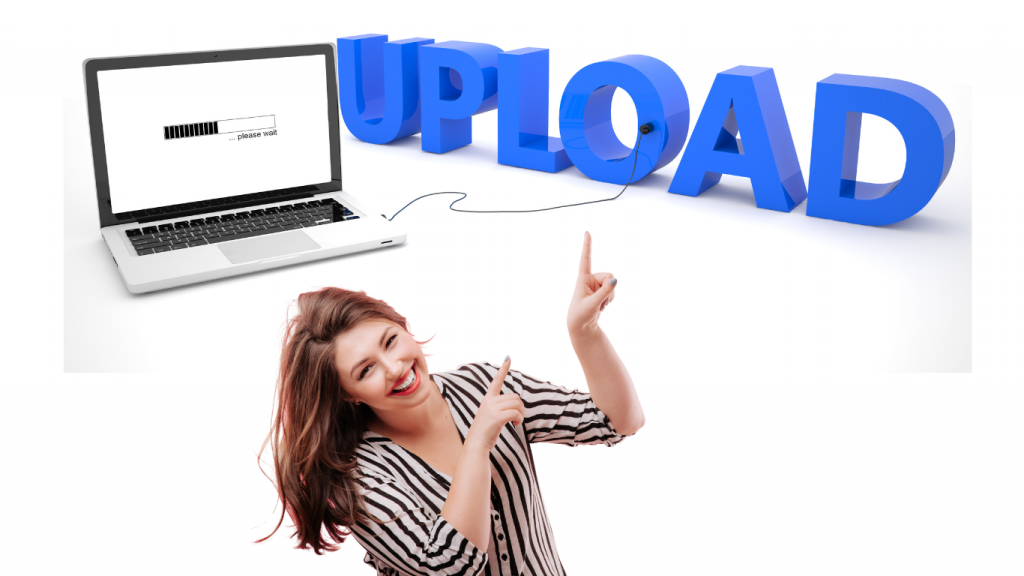 Posting specific video on your Facebook page is an easy way to help you connect with your Facebook users customers and friends in a few seconds. You can post them directly to your Facebook page, or you can choose to upload a link to a video that is located elsewhere on the Internet.
This will help people find your video and make it easy for them to share the video with their friends and Facebook followers.
2. On your page, show Facebook and YouTube feeds.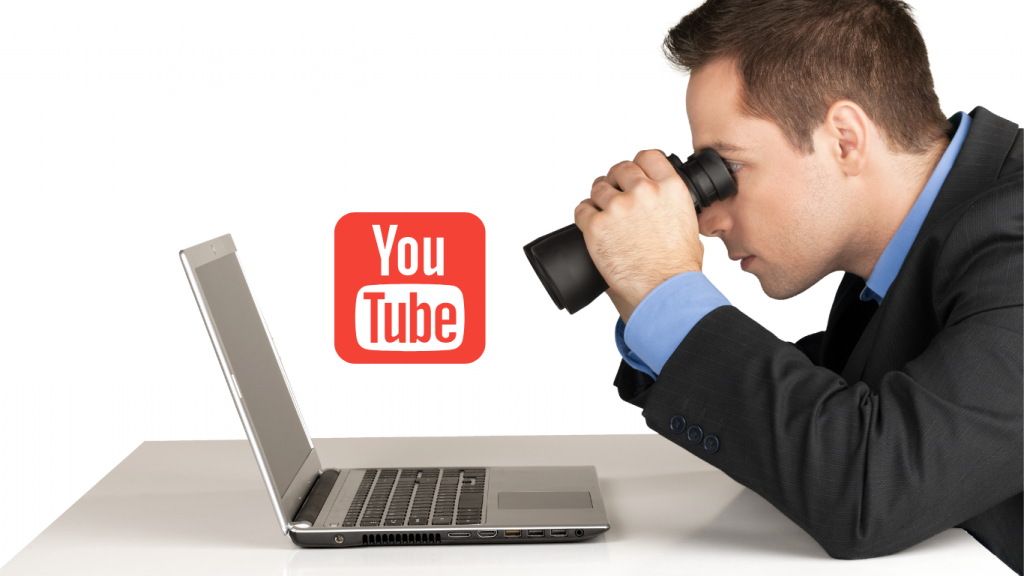 Make your website more engaging by displaying other videos from Facebook and YouTube directly on your site. All the video content will be pulled from the person's profile who owns the corresponding Facebook page or channel, which means any updates they post will automatically appear on your own landing page.
3. Establish a Facebook Group for Your Channel.
Creating a Facebook group is one way to connect with your audience. This can be incredibly helpful for building relationships and engaging in meaningful discussions. A Facebook group provides the opportunity to extend your reach beyond the individual posts on your page by allowing people of like mind to come together and share their knowledge with each other.
You want your community to be an active group of people who are engaged in the conversation and willing to share their wisdom and knowledge.
4. Your About Section should link to Your Channel.
Want to make your first step on YouTube more enjoyable? Linking your channel on your about section is as easy as it sounds! To do this, you simply have to open up your YouTube channel, click on "About" and fill out the relevant fields. Once that's done, you can link all of your social media accounts including Facebook, Instagram and Twitter. If you don't already have a social media account, we recommend creating one so that your followers can easily find you.
5. Facebook posting of channel announcements
Share your Channel Announcements on Facebook. Share the best videos, images and text updates that you want your followers to see. This is a great way to promote your videos, content, and live streams to your social media channels.
6. Make Attractive Thumbnails
Create Engaging Thumbnails is an easy and effective way to give your website, blog post , video thumbnail , YouTube thumbnails , custom thumbnails ,Facebook posts or social post the edge in standing out from the crowd. Make sure you have a good looking image for each of the posts on your site.
7. Talk about channel ideas on Facebook.
Channel Ideas is the best tool for brands to create and discuss content immediately. It's a simple, modern and intuitive way to post your ideas about what should be created next in your business. Channel description make it easy for everyone to give their two cents by voting on ideas, commenting on each idea and share their thoughts with the community.
8. Create promotional videos
Promotional videos are an important part to promote your YouTube channel of your business or organization's online presence. Description of your products or services, testimonials and promotions can help drive traffic to your website, increase sales and boost your visibility in search engine rankings.
Promotional youtube video are one of the most effective methods for marketing a business, service or product. The best promotional videos inspire viewers to act on an idea without being intrusive or irritating. The best promotional videos keep viewers engaged with them throughout the duration of their watch, while also making them excited to share it with others.
9. Promote Your Channel on Facebook by Offering a Giveaway
A giveaway is a promotion tool used to attract customers to your business by offering a product or service for free. Giving away items that are useful, helpful and attractive to your target audience can generate more sales than advertising alone. It also help build brand loyalty and generate referrals, making them an effective form of marketing
Giveaways are easy to run and highly engaging for viewers, which increases the popularity of your existing video and your channel as a whole.
A step-by-step guide on how to upload a YouTube video to Facebook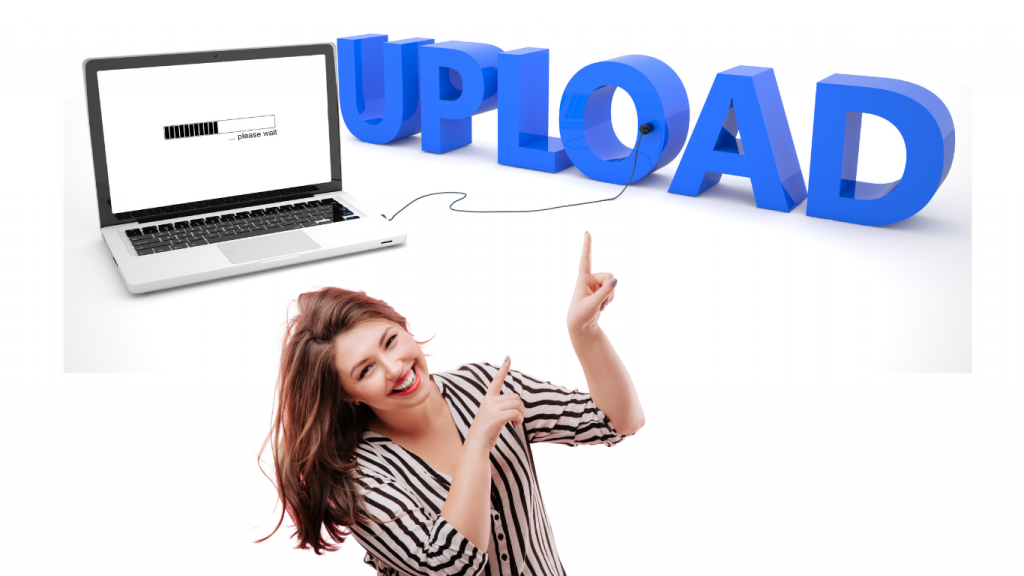 Are you interested in utilizing online videos as part of your company's social media marketing strategy? If the response is "yes," but you're still unsure how to upload a YouTube video to Facebook, stop searching now.
If you want to post a YouTube video on your Facebook page, you can do so using YouTube's sharing function. This process is easy to follow, but it does require some additional tools in order to complete it successfully. You also need to be aware of copyright issues and choose the right settings for each type of video file that you upload. Read on as we review how to upload a YouTube video to Facebook in four simple steps.
How to upload a YouTube video to Facebook on a mobile device
Uploading a YouTube video to Facebook using your mobile device is quite simple and requires nothing more than a few taps of the screen. Read on for step-by-step instructions on how to upload a YouTube video from your mobile device.
You can access YouTube using your mobile device's browser or open the YouTube app. Enter in the address bar.
Select the YouTube video you want to post on Facebook.
Choose "Facebook" from the list under "Share," which is located beneath the video.
How to upload a YouTube video to Facebook on a computer
You can capture your favorite moments from uploading them to your personal computer and then linking them directly to one of your social networks. When you upload videos, they are automatically saved to your Google account and available for easy sharing.
This article explains how to upload a YouTube video to Facebook. For example, if you want to share your favorite YouTube video on Facebook and you want to insert it on your timeline, this article will show you a step-by-step guide on how to do that.
Browse to YouTube
Select the video you wish to share.
Click "Share" to bring up a pop-up window by selecting it from the menu beneath the video player.
Select "Facebook"
On a desktop computer, the video will show up in the post if you are already logged in to Facebook
Choose the location for the video post from the drop-down menu at the top of the screen. By default, you can select "Share to News Feed or Story"
Select Post to Facebook
How to post a YouTube video on Facebook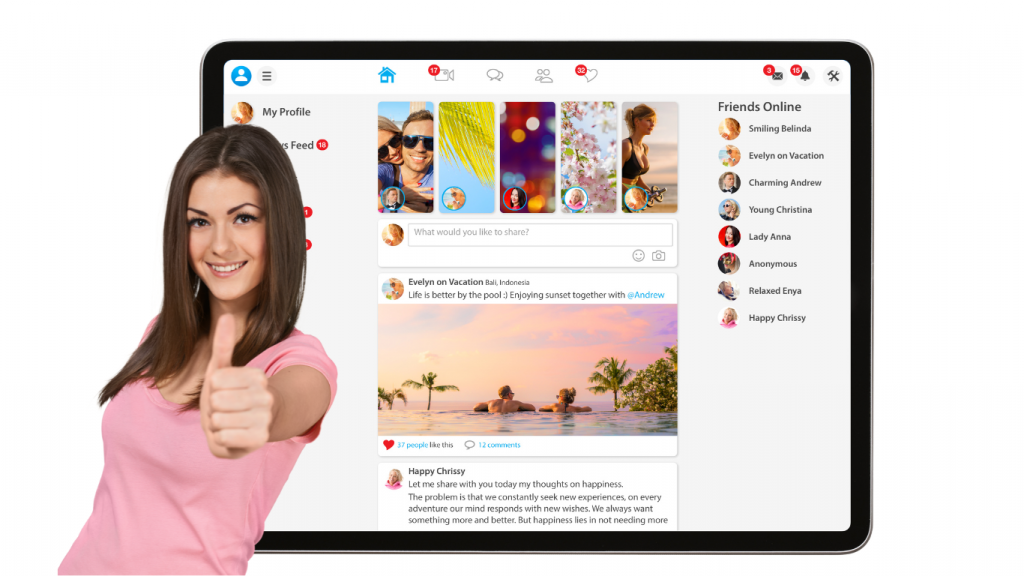 Uploading a YouTube video to Facebook takes just a few simple steps. The process is similar to the way you share other social media content from the web onto Facebook, and involves copying a link from one website, opening another page and pasting the link into that page.
How to Post a YouTube Video on Facebook? You can now directly post your YouTube and Vimeo videos to Facebook! This is a very clever feature that gives you more exposure, as it can help boost views of your video.
How to post YouTube videos on Facebook pages
Posting YouTube videos to your Facebook pages is a great way to get the most engagement out of your social video content. Is it easy? You bet! Let us break it down for you so that you can start posting YouTube videos on your Facebook pages.
Choose the YouTube video you want to post on a Facebook page.
Copy the video link by selecting "Share" "Facebook."
Change to the Business Page if you are currently on your personal account.
Go to "Create Post" and paste the YouTube link into the box for the status update. If you wish to add captions , relevant keywords , call to action or descriptions, you can enter some text.
Select "Post".
The best ways to use Facebook to promote your YouTube videos
There are a variety of ways to use Facebook to promote your YouTube video, but you need to be thoughtful when executing these strategies. In this guide, I'll walk you through different marketing platform strategies.
A lot of YouTubers think that sharing their YouTube video on Facebook is a waste of time. They're still stuck on the "old" way of using Facebook for driving website traffic to your website visitors . But that's not how Facebook works anymore. By creating engaging, high-quality content, you can build up an audience on either cross promote platform that will listen to what you have to say.
Facebook is one of the biggest social networks in the world, with millions of users. Promoting your YouTube videos on Facebook can help you increase YouTube video views to YouTube users and grow your audience. The best way to do this is by using a Facebook page that's dedicated to your channel, as well as posting links to your videos on your personal profile.
This is one of the strategies for you to increase engagement on your YouTube video.
What are some ways to advertise your YouTube channel?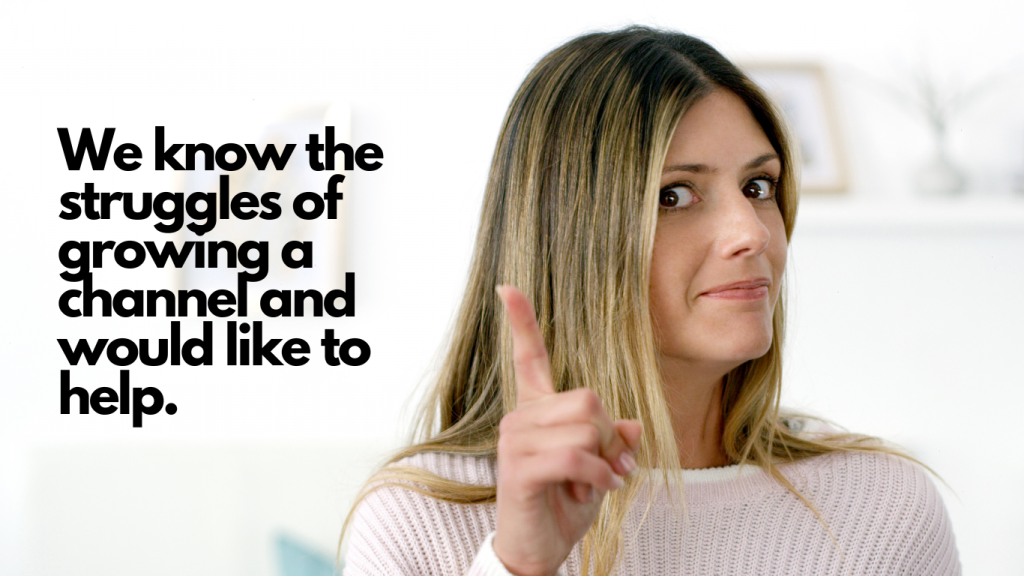 There are many ways to advertise your YouTube channel, including using social media marketing, word of mouth, and writing guest posts on popular blogs. Many people recommend sharing videos on other social media platforms such as Facebook, Twitter, and Instagram in order to gain exposure. You can also promote your YouTube channel by asking guests to share it on their profiles or asking others in the community to share the link with the billion active users.
Here are some ideas to get you started:
1. Branded banners on your website and social media pages
2. On-camera product placement while you're creating full video, new YouTube video, video ads , video category.
3. A personal connection with viewers by making video ads that are clearly identifiable as advertising YouTube ads and google ads.
4. Promote links in the description of your YouTube video or add them to video annotation, so viewers can click directly to your site.
How to promote your videos in a post on the YouTube community
There are many ways of promoting your YouTube video. Some of them might seem a little risky, but if you act on the advice in this article and avoid looking like a spammer, you'll be able to promote yourself without harming your reputation.
If you're a YouTuber, you know that the best way to get people to see your videos is by sharing them on social media. But there are some tips and tricks that can help you make sure your viewers are getting the most out of each video.
If you're looking for some serious YouTube promotion tips, I've put them all right here. This guide will help you find an audience on YouTube and turn that audience into subscribers.
Here's how to promote your videos in a post on the YouTube Community:
1. Start with an image. The first thing people will see when they look at your post is the image attached to it—and that's something you have control over! So go ahead and choose an image that really captures what's happening in the video. It'll be like having a little preview before someone even clicks play!
2. Include a video titles that gives people enough information about what they'll see in the video without being too wordy or complex (you don't want anyone getting confused) but also makes them eager to click through and watch it for themselves!
3. Make sure there's a clear call-to-action so viewers know exactly what they should do next (like "click here" or "watch now"). This way, they won't have any questions about how they can watch or where they need to go next.
Benefit from Participating in YouTube Trends and Challenges
Some of the most influential users in the YouTube community are able to reach millions of people with a simple hashtag or challenge. Get in on that action by adding your content to these trending topics, and build your brand—or celebrity status.
YouTube trends and challenges are a great way to connect with your audience and show them that you're keeping up with what's happening in their world. It's also a great way to find out what kinds of content they respond to.
There are many benefits to participating in YouTube trends and challenges.
By creating a YouTube video content that responds to a trend or challenge, you can gain a lot of exposure for your channel. It will also help you connect with other Youtubers who are participating in the trend or challenge, which can help you build a network of fellow creators.
When you participate in trends and challenges, you'll also be able to see what types of YouTube videos bring most engagement on YouTube audience . This gives you insight into what types of YouTube content your audience is interested in, which can help you make better YouTube marketing content going forward.
Tools for video editing that can make your job simple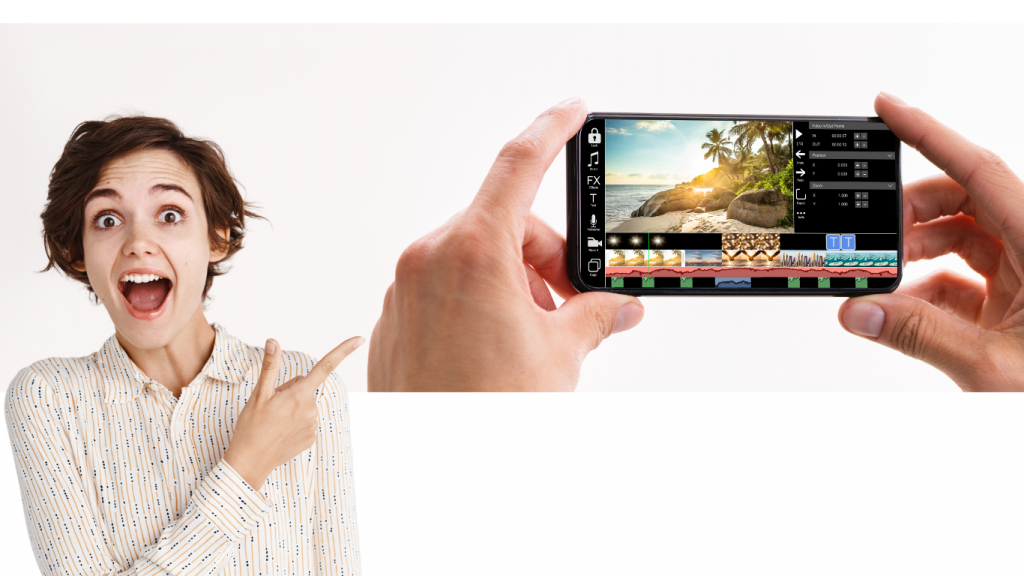 Everyone can utilize video editing tools to make their job simpler. In the modern world, it is not just a singer who edits their personal music. Now one can edit and share their personal movies, music show reel or even business presentations by using the right tools for video editing.
The job of a Video Editor is not an easy one. You have to make sure that the video looks good and is also emotionally impactful. It would be very helpful if you had some extra tools to help you make this process easier. In this blog, we will discuss some of these tools which make your job easier.
Video editing is a complex, time-consuming process in which you have to work with a lot of cutting and pasting to make the final product. It takes a lot of time, but with the right tools you can make things faster and simpler. In this article we talked about some great tools for video editing that will assist you with finding, organizing and even publishing your videos easily.
These days, everyone is trying to make videos of themselves. This is a trend that has taken the world by storm, and if you want to get on board, then you need to find some good tools for video editing. This will help you create quality content on a consistent basis since it is done by professionals who have years of experience in the field.
Video editing tools can make your job much easier. These tools can be used to chop up footage and drag it into a timeline.
Magisto
Magisto is a premium video editing tool that automatically creates amazing videos. All you need is your phone or tablet and a few minutes of footage from your camera roll or Dropbox to get started. Magisto has everything you need to make great videos for sharing on social media, YouTube or other platforms like Facebook and Twitter. Create a movie using your favorite photos, cut it down with our easy drag & drop interface, add music and effects available with our suite of exclusive audio tracks. You can also add text captions with neat features like scrolling text, split screen effect, hashtags and more!
Kapwing
Kapwing is a fusion of powerful software and intuitive editing tools for intuitive video creation. With Kapwing you can: – Create stunning videos with our in-app visual effects library – Use any song from your iPhone, with no restriction on length – Easily add multiple videos, photos/images & audio files – Upload directly from Dropbox or import from other apps
OpenShot
OpenShot is a free and open source video editor for Windows, Mac, and Linux. OpenShot Video Editor Pro is a powerful, yet easy to use, video editor for Linux. It's simple enough for users of basic non-linear editors but has many powerful features that even commercial software lacks.
HitFilm Express
HitFilm Express is a video editing software that allows you to make movies from start to finish. It's easy, yet powerful enough for advanced users. It comes with a full array of royalty-free music and sound effects for maximum cinematic impact, plus a wealth of digital effects, text and titles templates and stock footage clips so you can get straight into making your movie without delay.
Capcut
Capcut is a new video editing software that allows users to shoot their own video without having to operate all of the hard work. This tool makes it easy and simple to record your video, add images and music, then add a professional look with filters and effects. Capcut also comes with audio recording capabilities so you can add audio to your video and captioning functions so you can add text over your videos.
Canva is a user-friendly, graphic design software that makes creating beautiful pictures and designs simple. We've included the Canva video editing tool so you can add custom text effects and even animate it to fit your brand – all from your own computer or mobile device.
The Canva Video Editor is a free video tool that helps you make and publish high-quality videos. You can use it to create and edit your own content, customize existing video templates or choose from thousands of free stock videos. It's perfect for businesses that want to engage new audiences through video and build an exciting brand story.
Conclusion
More and more, brands are realizing the new potential of YouTube marketing. It's a fantastic platform for building brand awareness, especially when combined with Facebook marketing options. As organic promotion of your YouTube videos increases, you should see an increase in organic promotion of your Facebook Pages. This is a great goal to strive towards, as it means that both your current target audience and people outside of it will come to know and love your brand on social media.
Let's be honest here, whether you are a Facebook users or not, you know that the social giant is not cool with small businesses posting too much on their platform. So what we have to do is avoid spamming your audience and driving them away. Be straight to the point, keep it short and let them know what you do on YouTube.
Ultimately, the keys to delivering an effective Facebook video advertising campaign are creating engaging, original video content that also resonates with your audience. Finally, make sure to track your results with Google Analytics so you can better optimize for conversions in the future.