If you're creating a video for YouTube, it's important to add tags to your YouTube video. First Tags are used to help people find your YouTube videos . They also allow you to categorize your work so that it's easier for viewers to discover related own videos.
How to add tags to a Youtube video
1. Log in to YouTube and go to your YouTube Studio.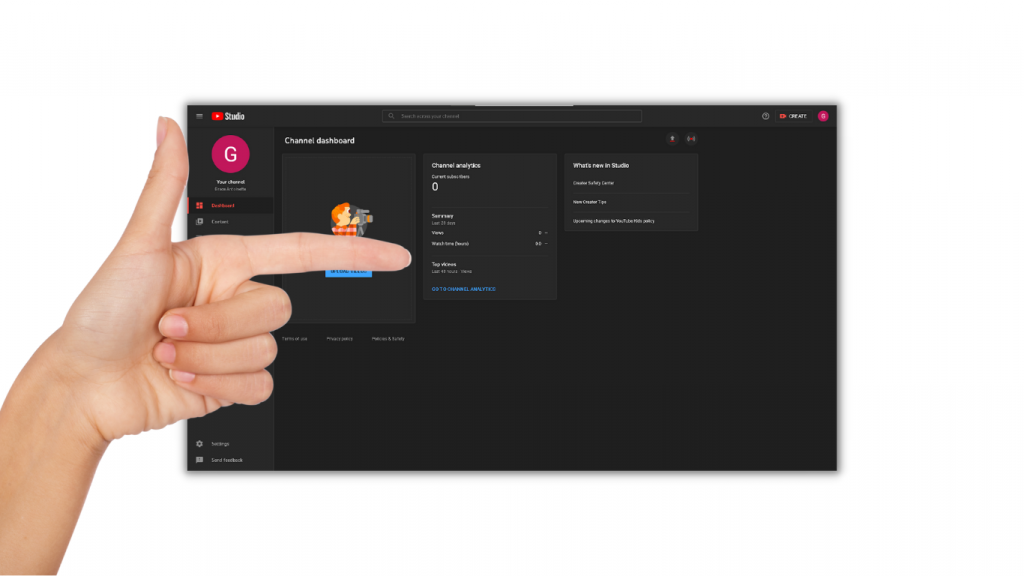 2. Click the upward arrow to upload your popular videos.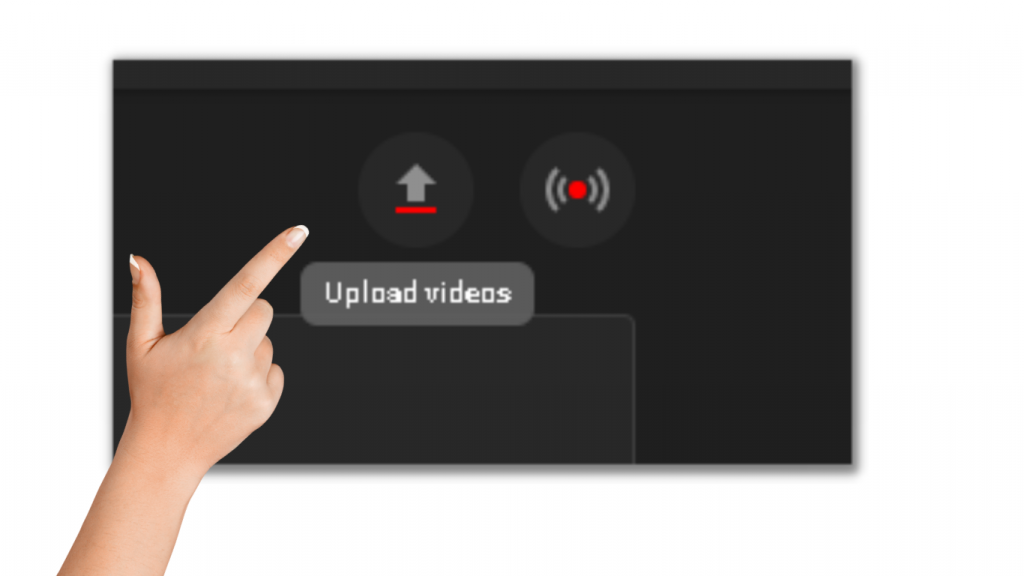 3. Select a video title on your file to upload.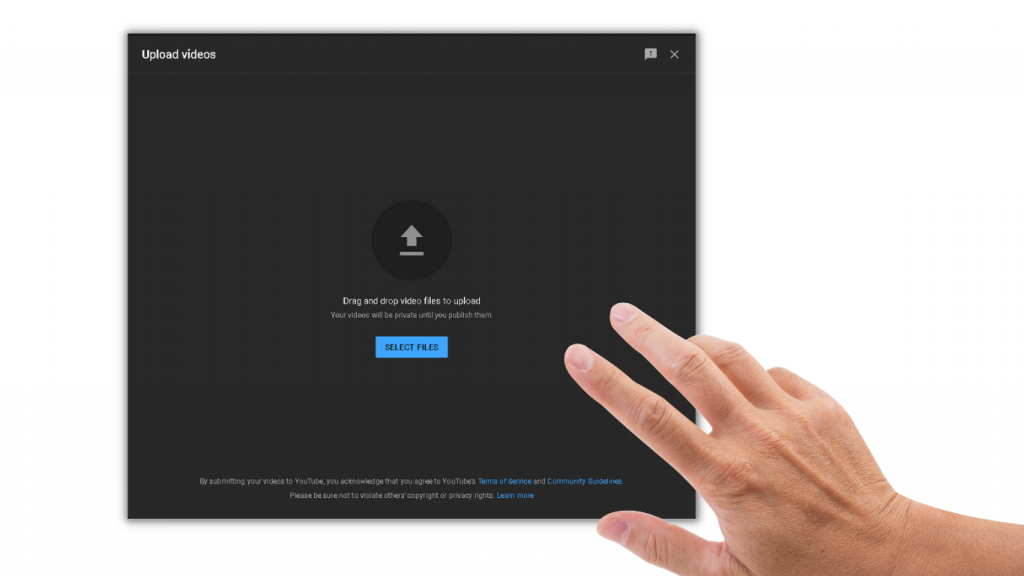 4. After selecting a video to upload, a prompt will be shown and the first page is named "Details".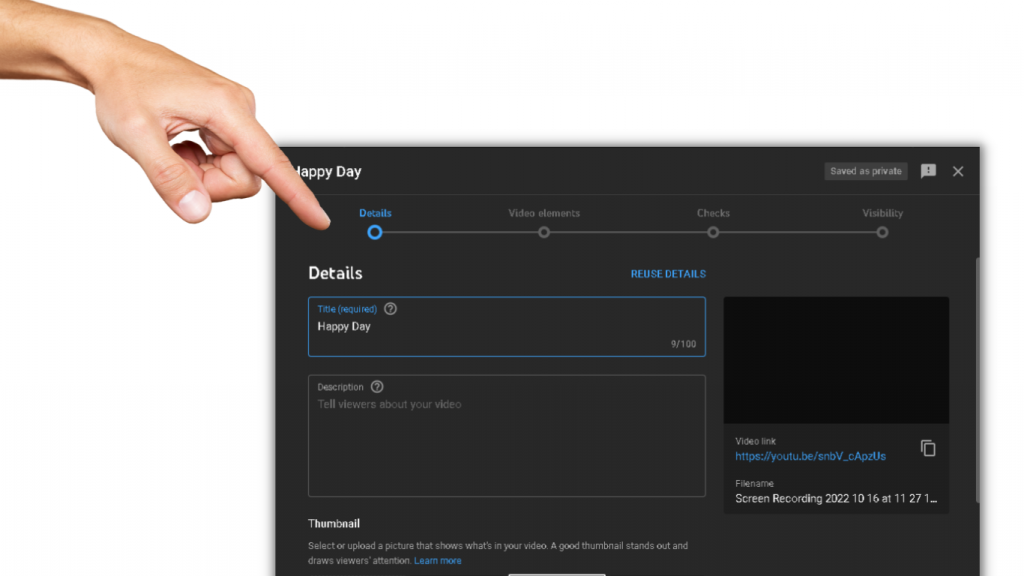 5. Scroll down and you will find "SHOW MORE", just below "Age Restriction". Click it and more options will be shown to you.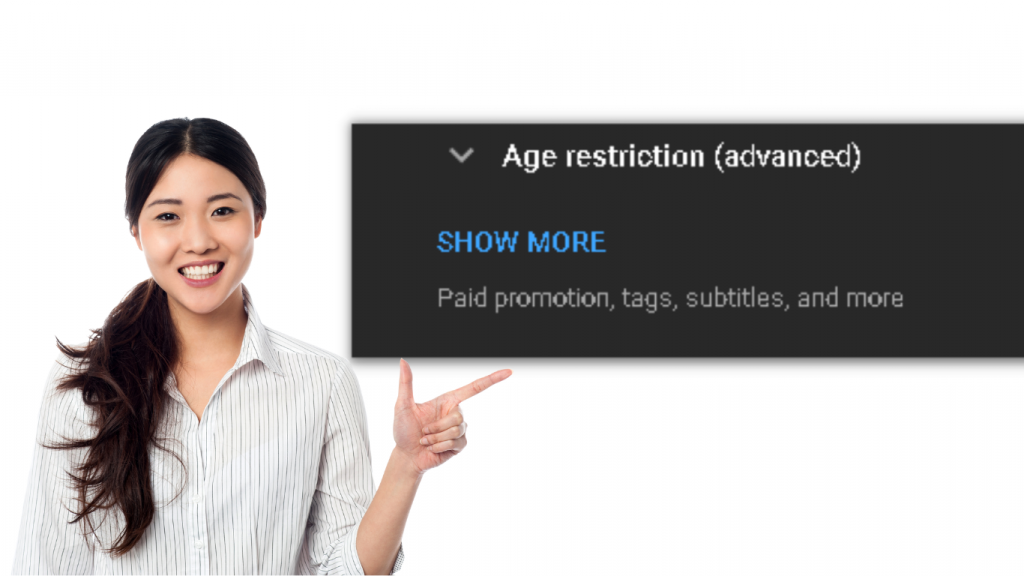 6. Again, scroll down and you will finally find "Tags". There, you can add all the tags, generate tags, add relevant tags, add as many tags and specific tags for your video's topic.
7. You can proceed to the next parts of uploading your YouTube videos, and upload it when you are done.
Adding and editing tags on Uploaded Videos
1. Log in to YouTube and go to your Youtube Studio.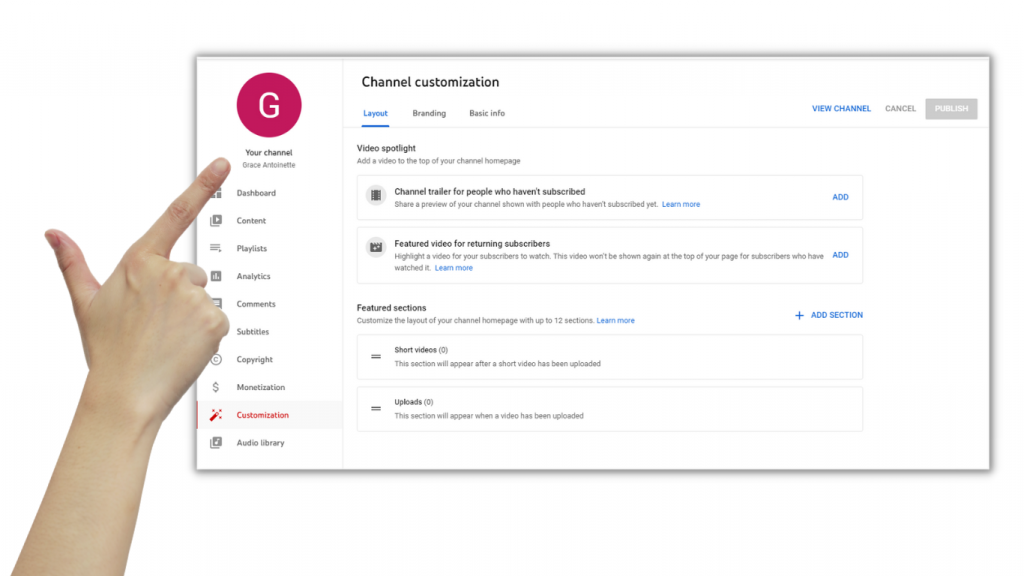 2. Go to "Content", and you will find your uploaded videos.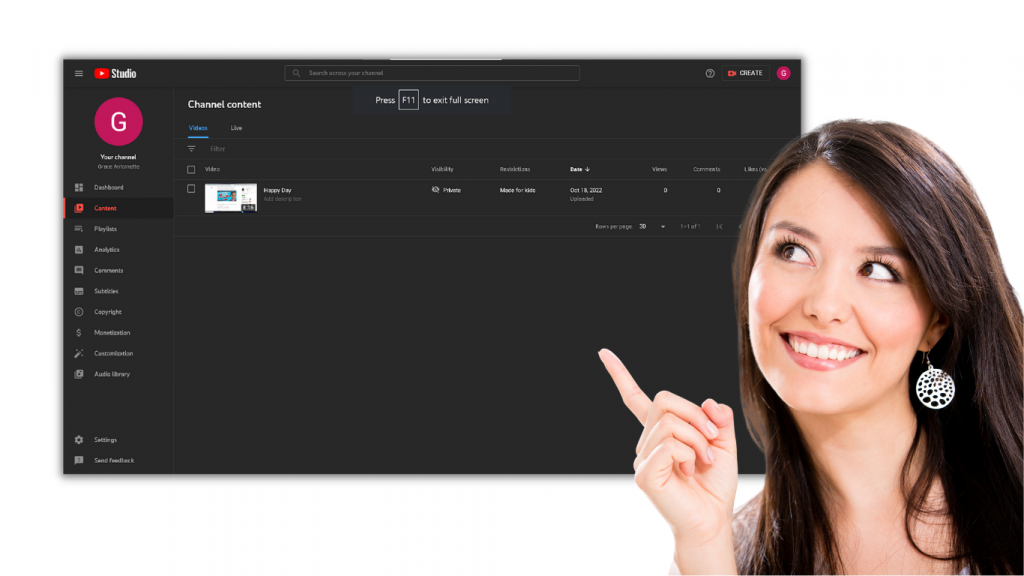 3. Click the pen-like icon to show the details of your video.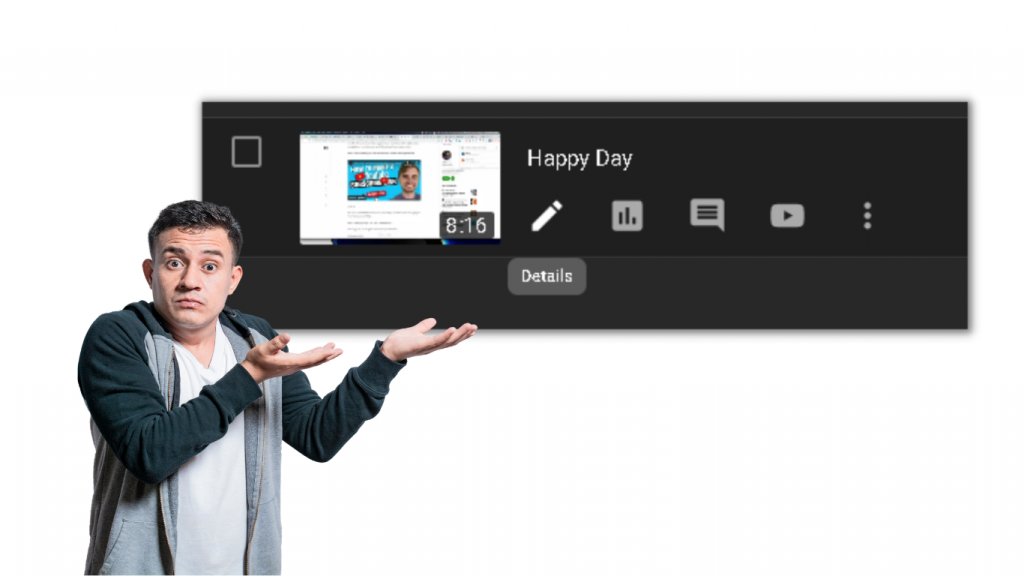 4. The details will be shown to you. Scroll down and click "SHOW MORE". It will provide further information about your YouTube videos. Again, scroll down and you will find "Tags".
5. Encode or edit the tags that you want to put on your YouTube videos. Once you are done, click "SAVE". You are done.
The significance of the YouTube tags
YouTube tags are highly important because they help to better organize and classify the content which you have uploaded. However, they also play a very important role in YouTube seo search engine optimization and influence rankings. On YouTube specifically, these main target keyword tags are used to indicate the video's category or genre so that users can easily find others who have similar interests. It also adds exact keyword that people will look for YouTube search results.
Tags are the main way people search for videos on YouTube.
When you add few tags to your engaging videos, you help people discover your YouTube video title. Use keyword tags, broad tags related tags and make sure they accurately describe the content of your video description and YouTube tag suggestions, so viewers can easily find it.
Best Practices for YouTube Tags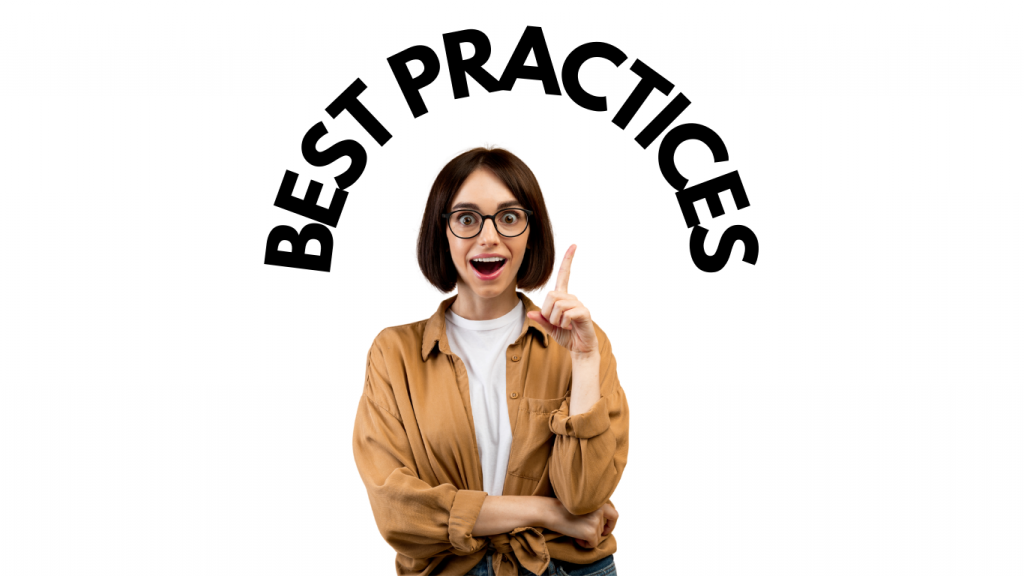 Try to maintain most of your tags at 2 or 3 words.
While there are no hard and fast rules around tag length, we generally recommend keeping most of your tags between 2-3 words.
Discover new ideas by watching top-rated videos.
Find inspiration in the videos that are currently ranking on YouTube. You'll see what they did well and if you want to make any changes, you can edit the experiment's settings before publishing it.
Tag your goal keyword first, then rank the other words' relevance after that.
When you're tagging your goals, make sure that your most important keywords are first. Then, rank the order of the rest of your tags based on how relevant they are to that goal based on the user's search history, personal information, and other factors.
As additional tags, use some exact words that represent the topics covered in your video.
Use keywords to make it easier for people to find your video. Tags are what search engines use to help users find the most relevant content.
Describe the overall subject matter that your video fits within using some broad keywords for the other tags.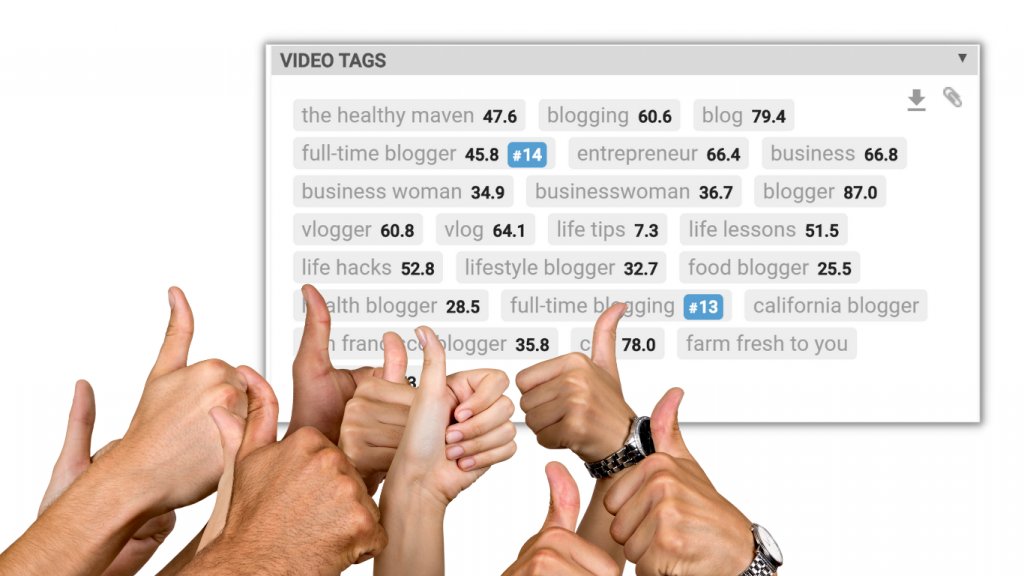 You can also use other tags, such as broad keywords that describe the overarching topic your video falls under. The idea is to come up with other relevant ways people might be searching for the same thing you are showing in the video.
Finds inspiration on YouTube for auto – suggest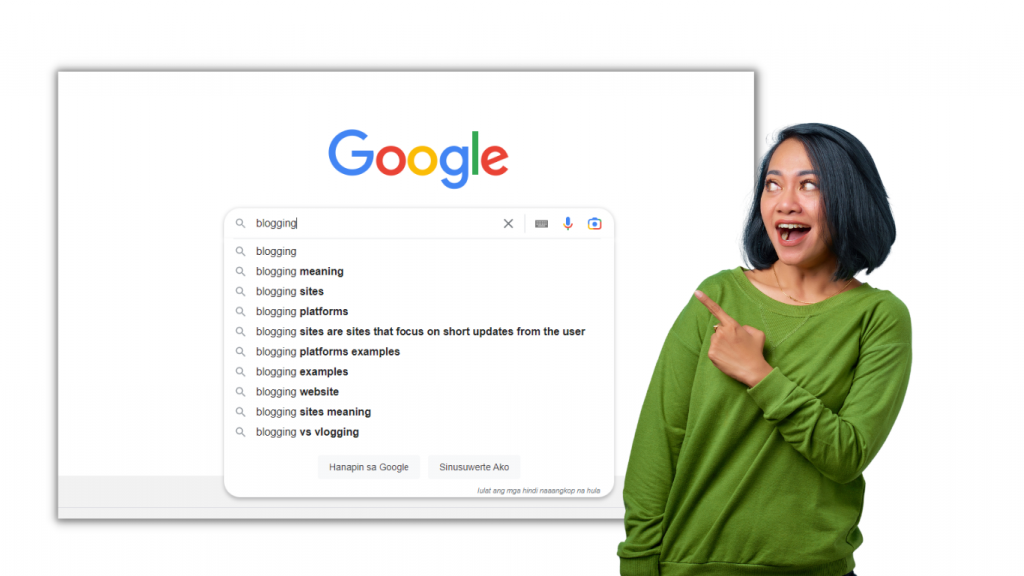 Auto-suggest is a feature to help people find what they need. YouTube isn't surfacing these suggestions for no reason—these keywords are suggested because they are commonly searched terms for that topic.
Tips for tagging YouTube videos to boost views and click-through rates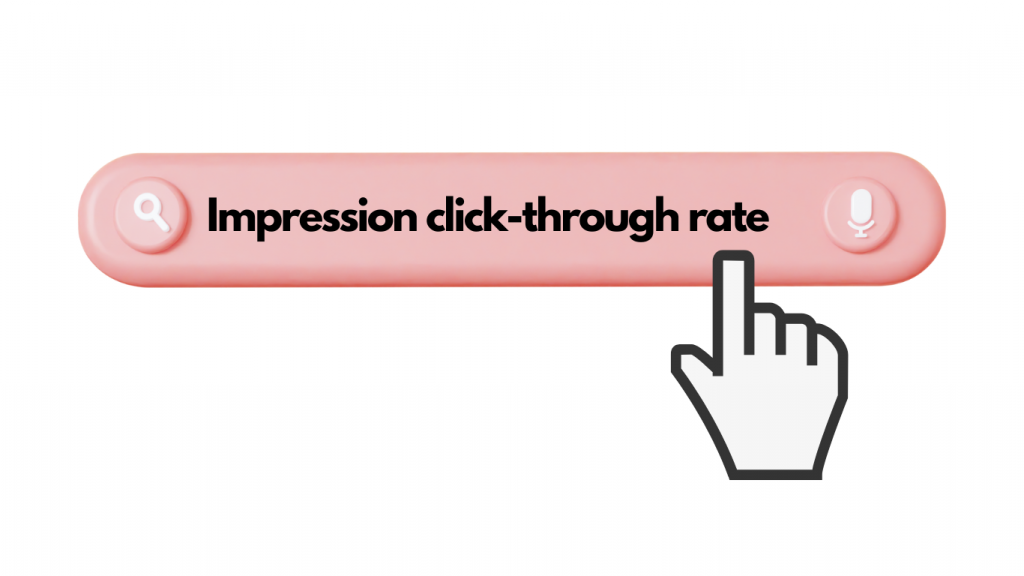 YouTube's search results are based on a number of factors, but the video title is definitely one of the most important. This is because consumers often find videos by searching for keywords and it's important to optimize the title for better discovery and higher CTR.
If you want to increase the number of views, shares, and clicks that your YouTube video gets, there are a few simple things you can do to improve them. One of those is to tag your videos properly so they show up in relevant searches on YouTube. The more relevant your search results are, the better chance you have of being found by people who are interested in what you have to offer.
Ways to tag your YouTube videos
Tagging your videos can help people find additional videos on a related topic, or videos from the same channel. Make sure that your tags are accurate and relevant to the content of your video
1. Visit your YouTube Studio account.
2. In your Menu, select the video to which you want to add tags.
3. Choose Edit.
4. In the video's tags box under the Description tab, insert some tags.
If you are either uploading a video and adding tags:
1. On the YouTube Studio page, click Upload.
2. Choose Upload File
3. the video from your library
4. Fill out the tags box at the bottom of the page with the desired tags.
Why understanding YouTube video tags is important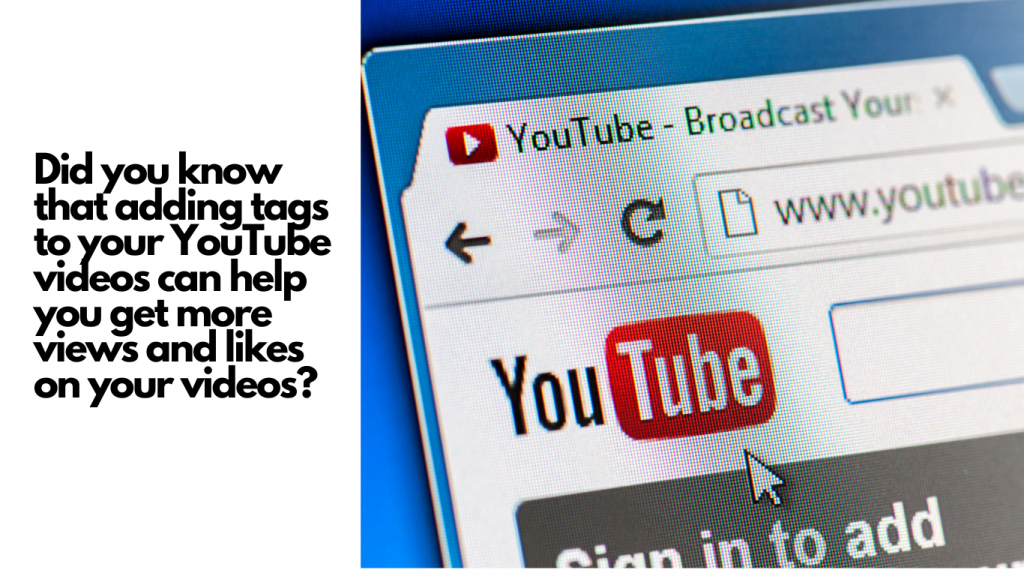 YouTube video tags are essential for your video's metadata. This means search engines and viewers can easily find your content if you have the right tagging done.
Learning how to use YouTube video tags helps you grow your channel, allows you to make sure searchers find your videos, and makes it easier for new viewers to find you when they are looking for something specific.
YouTube video tags is important.
Some people may well not be experienced with video tagging, but it's an essential part of getting your video noticed. By adding the information to your video, you can help others find your video and understand what it's about before they even watch it.
Understanding the different YouTube video options for tags are is important to get a wide range of traffic from YouTube. This will enable you to promote your videos through more than just YouTube. Keep in mind that Google's algorithms have enough information from tagging and other common characteristics of videos that they can tell if certain videos are duplicates or not.
Use best tags for YouTube videos related to your topic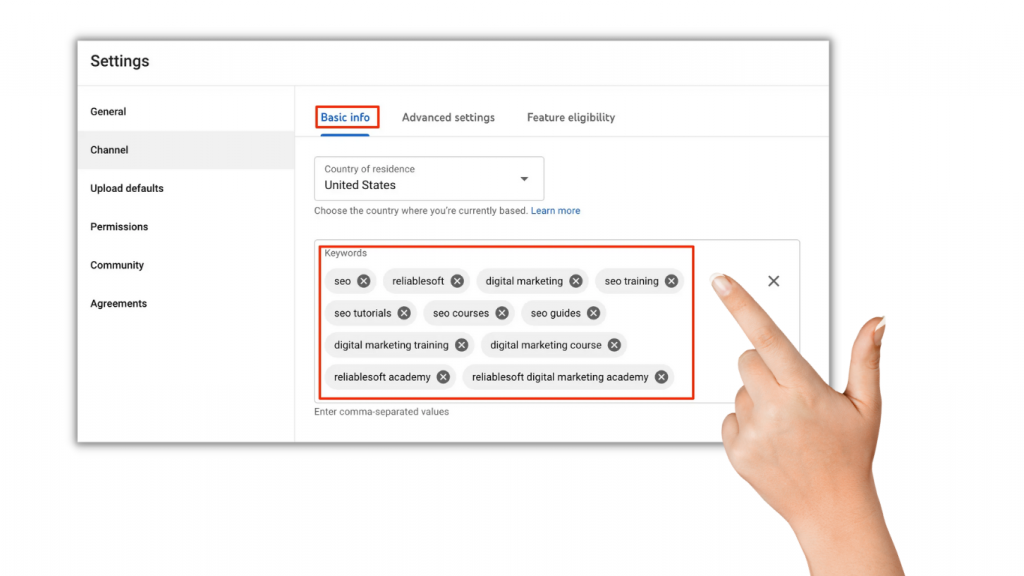 The best tags are those that are closely related to your topic. You can also use them to add context to videos of people's answers and help users find the right video more easily. If you choose tags that have relevant images, chances are that people will see what they think you're about, before they even click on the video itself.
Google and YouTube will decide the best categories for your video based on the words that you use in the title, description, or tags. You can also choose to add simple text descriptions of your videos and add many different keywords that express themes or topics found in your videos.
Just like your blog post's headline, your YouTube video titles should also have a descriptive and engaging headline. Use keywords that are directly related to what you're talking about; they'll help you attract more viewers—and more views on YouTube. This will help increase the likelihood that your video will be found when someone searches for this topic on Google.
Performance monitoring for YouTube tags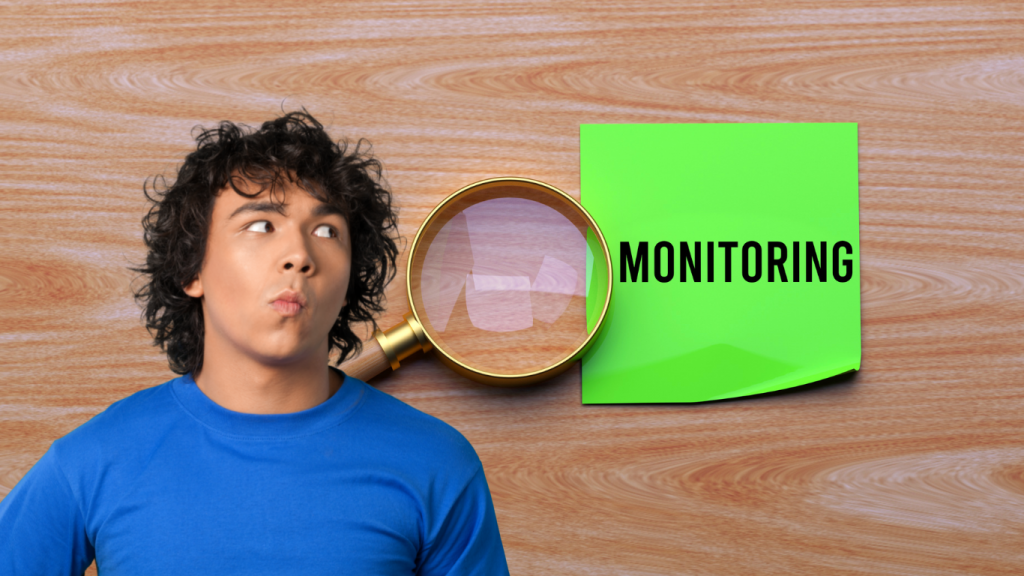 Get a high-level understanding of how well your YouTube tags perform. Tags that are well-performing can be used to improve promotional strategy and gain insight into what content is resonating with viewers.
Performance monitoring for YouTube tags is an important part of the growth and monetization strategy for your channel. You can track impressions, clicks and watch time, as well as other metrics that are available via the Analytics tab.
You may monitor the following indicators to see how well your YouTube tags are performing: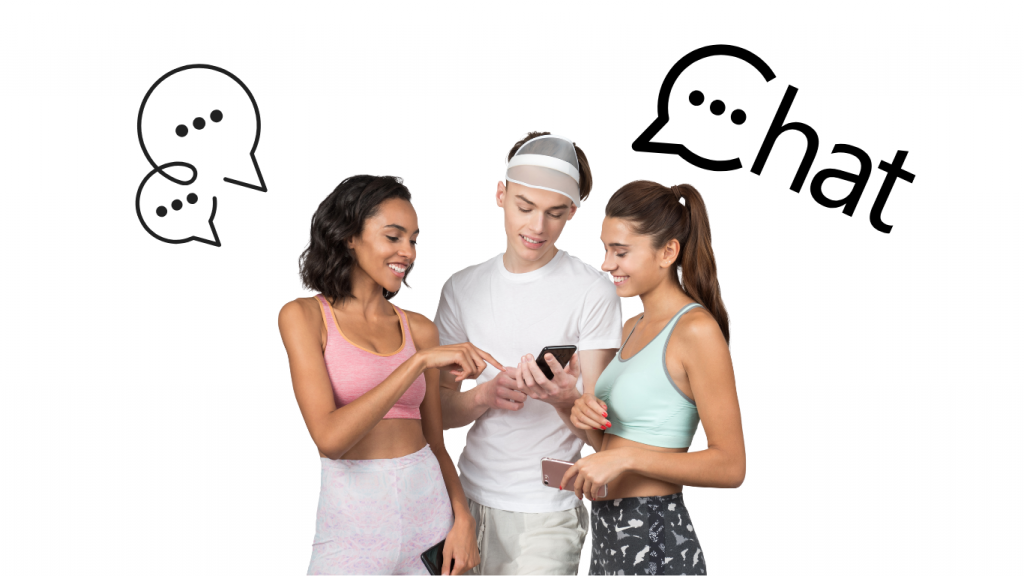 Engagement
Engagement is the percentage of viewers who interact with your video by liking, sharing and commenting on it. If you have 100 views, and 5 people are engaging with that video, your engagement rate would be 5%. The higher the engagement rate, the more likely a viewer will return to watch another video from this content creator. That said, engagement alone doesn't always influence whether viewers watch an ad — some people just want to hear what celebrities have to say about any given topic.
Watch Time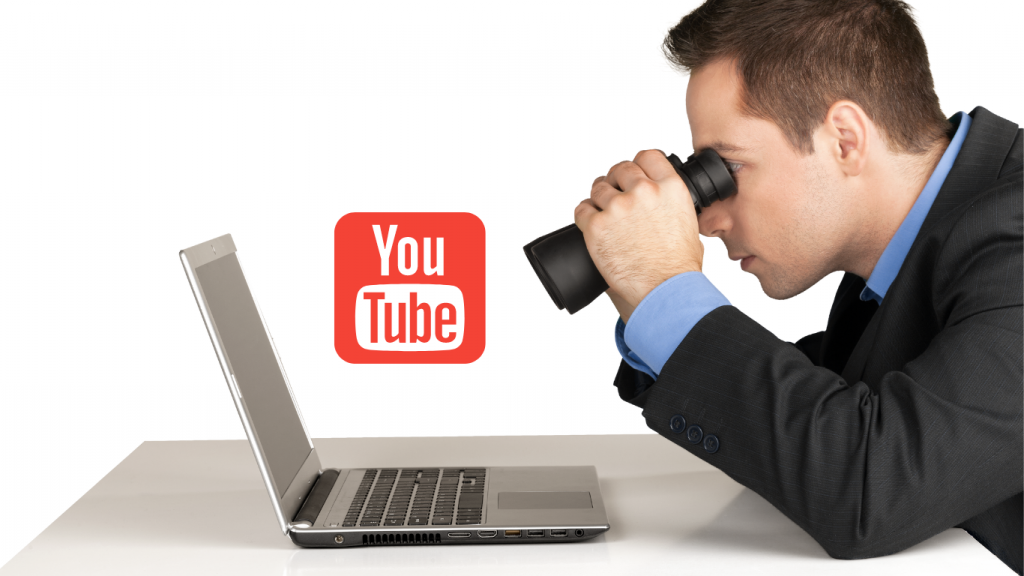 Watch time is one of the most important metrics for understanding how your video is engaging people. Watch time lets you see how long people are watching your videos—not just when they clicked to play the video, but even once it's running. We will keep track of each video's total watch time for you, so you can see how long all your video content is keeping people invested in what you have to say.
Traffic sources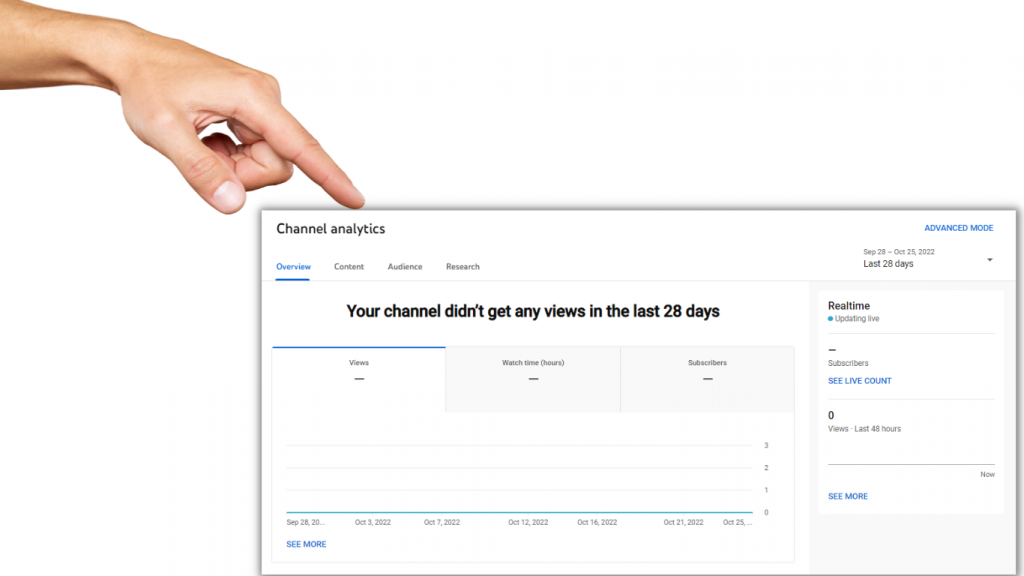 Your traffic sources could be coming from a number of places. You can see on the right side of your dashboard that traffic is shown by source. You'll see search, suggested videos and other social media channels listed. If you want to see only videos that came from search, filter out the other sources by clicking on them.
Conclusion
Now that you understand what tags are, there's one more critical step when it comes to tagging your videos. You need to make sure that you're tagging the right terms. This means that you'll need to do a little bit of research and ensure that the tags you choose match what others will be looking for—otherwise, your video won't get as much traffic.
In the end, having a set method will make your life a whole lot easier. Not only that, but it will help you get the most out of your time, allowing you to tag more videos in less time. And hopefully sooner rather than later, these tags will show up at the top of YouTube searches.